Local businesses are expecting a record-breaking year for tourism in Southwest Florida.
WINK News began the year reporting a booming business on Fort Myers Beach and Sanibel Islands, as Southwest Florida looks to overcome red tide and other water-quality issues that plagued the region through much of 2018.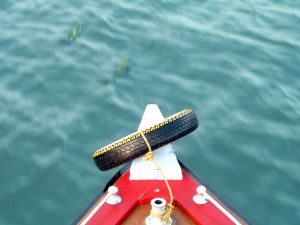 Water quality issues cost Fort Myers Beach $12 million in August. Captiva reported $15 million in lost revenue. Still, tourism will be Southwest Florida's biggest business through the Spring Training baseball season. The Naples Daily News reported the day after Christmas that Southwest Florida International Airport (RSW) saw record traffic, with more than 9 million annual passengers last year.
About 4 million visitors will flock to Southwest Florida through the first six months of the year; 2.7 million in Lee County and more than 1 million in Collier County. Our injury lawyers in Southwest Florida know how vital tourism is to our local economy and know most local business owners go out of their way when it comes to taking care of customers and guests. However, when injury does occur, it's important action is taken to assure the safety of future guests.
Tourist Injury Risks in SWFL
The good news for business owners is there is much they can do to make sure guests enjoy a fun, safe, environment, which will also go a long way when it comes to decreasing liability in the event an injury does occur. While Florida's premises liability laws protect customers from injury, they also offer liberal protections to responsible business owners.
Premises Liability Claims: Fall injuries are among the most common. However, many other types of claims, from pool drownings, to dog bites, to assault, may also be founded on premises liability law. Under Florida law, a business or property owner owes guests a duty of care to correct dangerous conditions of which they are either aware or should have been aware, and/or to warn of risks not open and obvious.
JetSki/Boating: JetSkis, boating, and charters are all popular in Southwest Florida. JetSkis and other personal watercraft have proven particularly dangerous when short-term rentals are offered.
Parasailing: Those who think such dangerous tourist activities are heavily regulated are sadly mistaken. In fact, Florida has virtually no regulatory requirements and a number of serious and fatal parasailing injuries have been reported in South Florida in recent years.
Hotels Injuries: Beach hotels charge a hefty premium and have an obligation to provide a safe environment for guests. Fall accidents, assault, and swimming pool injuries are among the most common.
Drowning: From charter operators, to hotels, to short-term rentals, water safety is a critical issue in South Florida, which boasts more swimming pools and boaters than anywhere else in the nation.
Vacation injuries are difficult for guests and their families. Our personal injury lawyers in Fort Myers and Naples are committed to the goal of making Southwest Florida a safe and inviting destination. We believe protecting the rights of the injured is critical to achieving that goal.
If you or a loved one is injured, call Associates and Bruce L. Scheiner, Attorneys for the Injured, at 1-800-646-1210.