We have the luxury of living a snow-free lifestyle.
But, while we get to dismiss the dangers that are associated with snow and ice, we get to continually welcome to dangers associated with fun in the sun — and that includes boating accidents.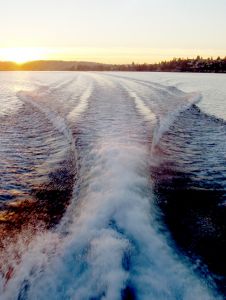 According to the Florida Fish and Wildlife Conservation Commission, about 60 percent of the boating accidents that happened in the state of Florida throughout the entire year of 2011 happened in 10 counties. Lee, unfortunately, was one of those counties. We were ranked as the 5th most dangerous county in the state for boating accidents.
Our Fort Myers boating accident lawyers understand that there were close to 40 reported boating accidents in Lee County in 2011. In these accidents, 1 person died and close to 20 were injured. The only counties that were worse off than us were Monroe County, Miami-Dade County, Palm Beach County and Broward County.
In Lee County, the most common type of vessel involved in boating accidents were open motorboats, followed by cabin motorboats and personal watercraft. The number one cause of these incidents was machinery failure, followed by weather and then operator inattention. The most common type of accident endured by boaters in the area was flooding, followed closely by collisions with fixed objects and collisions with other vessels.
When looking at a map of boating accidents in Lee County, you can clearly see that they most commonly happened along Fort Myers Beach and in the Caloosahatchee River.
In most boating accidents in the area, victims who were fatally wounded were not wearing a life jacket at the time of the accident. Less than 30 percent of boat operators and occupants were reportedly wearing personal flotation devices when an accident occurred.
Formal boat training is one of the most important safety precautions you can take to help to prevent a boating accident. In reported accidents, only about a third of boat operators had any sort of formal boating training.
Boaters are asked to pay close attention to the surrounding. Operator inattention and carelessness are two of the top causes of boating accidents in the state of Florida.
You're also reminded to always wear your life jacket and make sure there is one for each person on your boat. To meet U.S. Coast Guard requirements, a boat must have a U.S. Coast Guard-approved Type I, II, III, or V life jacket for each person aboard.
You're also urged to get your Boater Safety Education Card. If you were born on or after January 1st of 1988, then you are required to have a Boating Safety Education ID Card. Only if you have one of these cards are you legally allowed to operate a boat in Florida.

Associates and Bruce L. Scheiner, Attorneys for the Injured, is a law firm dedicated to helping accident victims. Call us today for a free and confidential consultation to discuss your case. 1-800-283-2900.
More Blog Entries:
Boating Accidents in Fort Myers and Elsewhere Top Concern, Says Florida Fish and Wildlife Conservation Commission, Florida Injury Lawyer Blog, November 19, 2011
Three Killed in Boating Accident in Florida at Key West Offshore Championship, Florida Injury Lawyer Blog, November 18, 2011