There is evidence to suggest 2014 may be the deadliest year in the past decade for bicyclists in Lee County.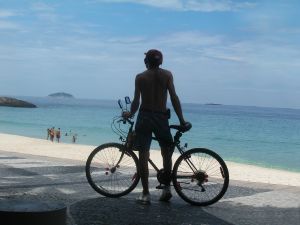 Most recently, ABC-7 reported on an incident in which a 13-year-old cyclist suffered critical injuries after colliding with a passing motor vehicle. Authorities say the child was riding on Burnt Store Road around 2 p.m. when a vehicle attempted to pass. For reasons unclear, the child swerved into the road at the last minute, causing the pedal of the bicycle to hit the car. The child flew onto the hood of the vehicle and landed on the road.
News reports indicate the total number of bicycle fatalities in the county as of mid-November was eight – just one shy of the record-setting 2005 total of nine. That doesn't include the dozens of injuries that occured – including this case. That figure also doesn't include the 22 pedestrians struck and killed by vehicles this year.

Our Cape Coral bicycle injury lawyers know part of the reason these incidents are so common, particularly in the Cape, is because the city is filled with long stretches of roads with no sidewalks and sometimes not even much of a shoulder. While cyclists are legally permitted to ride on the roadway – just like any other vehicle – it's extremely dangerous in areas where drivers have a tendency to go fast – on long interrupted stretches of road.
A News-Press report in mid-October indicated thus far this year, 125 bicyclists and 144 pedestrians were injured in collisions with motor vehicles, according to preliminary data form the Lee County Metropolitan Planning Organization.
Although 2005 had the highest number of bicyclist deaths on record, 2013 had the most bicycle-related injuries – 175.
Bear in mind, those are only the incidents riders deemed serious enough to report. Some may seek treatment in a hospital, and yet never report the incident to authorities. Figures show Cape Coral and Fort Myers is at high-risk for these accidents, as is North Naples and Naples.
Among recent incidents was another Cape Coral teen, age 15, killed in August after being struck by a Lee County Sheriff's deputy vehicle on Kismet Parkway. The deputy was later cited for careless driving, though he has pleaded not guilty in criminal court. That case is still pending.
In Collier County, a 25-year-old bicyclist is recovering from serious injuries after he was struck by a driver who immediately fled the scene. The cyclist was recovering from two surgeries at North Collier Hospital, where he was diagnosed with a broken leg, broken elbow, broken ankle and shattered hip.
The MPO announced recently it had set aside $34 million for bicycle- and pedestrian-safety projects over the next five years in Lee County, which will include paths and numerous bus shelters.
Call Associates and Bruce L. Scheiner, Attorneys for the Injured, at 1-800-646-1210.
Additional Resources:
Teen bicyclist in critical condition after hitting car, Nov. 11, 2014, By Hollie Hojek, ABC-7
More Blog Entries:
Highway Guardrail Dangers Exposed at Trial, Nov. 24, 2014, Cape Coral Bicycle Accident Lawyer Blog