The Governors Highway Safety Association recently announced the Center for Disease Control and Prevention (CDC) is joining a multitude of organizations in support of requiring drunk drivers to install ignition interlock devices.
Our Fort Myers injury lawyers applaud ongoing measures to get drunk drivers off the roadways in an effort to prevent drunk driving accidents in Fort Myers, Cape Coral and throughout South Florida. Our attorneys will continue to fight for the rights of victims and families whose lives are forever changed by the actions of a drunk driver.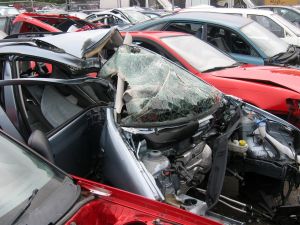 The ignition interlock initiative also includes the support of the National Highway Traffic Safety Administration and Mothers Against Drunk Driving.
After an extensive review of 15 scientific studies, the CDC concluded that ignition interlocks help prevent drivers — who have a prior arrest for driving while intoxicated (DWI) — from being re-arrested. Re-arrest rates for DWI decreased by 67% after the device had been installed.
Dr. Thomas Frieden, Director of CDC, notes, "Each day, more than 30 people die because of alcohol-impaired driving. We know that interlock devices can save lives. More widespread use will reduce alcohol-related crash deaths and injuries."
In 2009, the NHTSA reported 32 percent of traffic fatalities were caused by drunk drivers. DWI deaths occur about every 48 minutes in the U.S. Tragically, drunk drivers in fatal crashes were 8 times more likely to have had a prior DWI conviction than drivers of fatal crashes with no evidence of alcohol in their system.
Of the 2,558 fatal crashes in Florida, 904 had a driver with some amount of alcohol in their system. In 527 of the crashes the BAC was .15 or over — or nearly twice the legal limit.
Dr. Randy Elder who was the lead author on the review added, "When offenders' licenses are suspended, they aren't legally able to provide transportation for themselves and others may rely on them to get to places like school and work. Ignition interlocks allow offenders to keep operating their vehicles legally and safely."
MADD is working with Florida to make ignition interlock devices mandatory for all DWI offenders. Currently, only first time offenders who have a BAC of .15 or greater are required to have the interlock device.
The cost of ignition interlock programs is currently being reviewed by the GHSA, with funding from the CDC. The least expensive way to prevent repeat offenders from getting behind the wheel to cause an accident is to take their keys away. Don't let your friends drive drunk.

Associates and Bruce L. Scheiner, Attorneys for the Injured, is a law firm committed to representing accident victims in personal injury and wrongful death claims throughout South Florida, including Naples, Fort Myers, Sebring and Cape Coral. Call for a free and confidential appointment at 1-800-283-2900.