The month of March sees more fatal car accidents than any other month of the year according to a 5-year study analyzing Traffic Statistic Reports conducted by the Florida Department of Highway Safety and Motor Vehicles.
A great deal of these accidents involved spring break vacationers or tourists here during the month of March, which has historically been South Florida's busiest month. Fort Myers personal injury attorneys would like to remind locals and visitors to think twice before driving under the influence during your spring vacation. The stiff Florida penalties for intoxicated driving means you will face jail time, stiff fines and the loss of your driver's license — in the best case scenario. What's worse, is you could cause a serious or fatal accident that changes your life forever.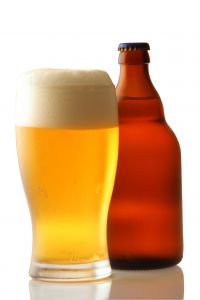 Florida DMV notes basic penalties for a first conviction DUI include fines, probation, community service, jail time, license revocation, license reinstatement, skyrocketing insurance premiums, monitoring and DUI school. The state encourages motorists to avoid drinking and driving this spring and avoid turning your spring break into "spring broke."
In 2008, there were 55,278 people arrested for drunk driving in the state of Florida alone and more than 1,000 drunk driving accidents resulted in fatalities. The strict DUI laws are a direct result of these rates.
Drivers that are under the age of 21 that are caught with a Blood Alcohol Content of .02 or higher will have their license administratively suspended for six months among other consequences.
"The Florida Highway Patrol (FHP) isn't against having a good time. We just want spring breakers to celebrate safely so that no one has to go home in a body bag," said Captain Mark Welch. "FHP does not tolerate impaired driving, so drive sober and drive safe."
The Florida Department of Highway Safety and Motor Vehicles would like to offer you this poster, available for download, to remind spring breakers about costs and serious consequences of a DUI.

If you or a loved one has been involved in a drunk driving car accident in Fort Myers, Cape Coral or Naples, contact Associates and Bruce L. Scheiner, Attorneys for the Injured, today for a free and confidential appointment to discuss your rights. Call 1-800-Dial-BLS.