With spring in South Florida comes the arrival of the kind of torrential rains and thunderstorms unique to our tropical climate — and an increased risk of Fort Myers car accidents caused by bad weather, high winds and floodwater.
Florida — and particularly our area of Southwest Florida — is the lightning strike capital of the United States. Be particularly cautious around thunderstorms, whether in your vehicle or on the golf course. While it's an often overlooked danger, lightning kills more people each year than snowstorms, hurricanes or tornadoes, according to National Geographic. On average, 73 people are killed and hundreds more suffer debilitating injuries. In the last 50 years, nearly 500 people have been killed in Florida — or about 10 percent of the nation's total.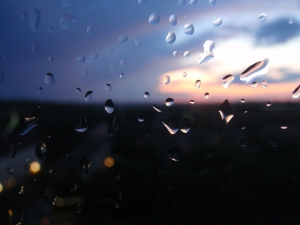 Our area of the state is also among the coastal regions with the highest rainfall totals — with an average of 50 to 60 inches of rain each year. Nearly all of that falls between April and November and still Florida is among the top 5 states with the most precipitation each year.
The Florida Highway Patrol offers motorists tips for driving in rainy Florida weather:
-Stay Put: Florida storms are most often violent and brief. Avoid driving in them. Either wait until a storm has eased to head out to your destination, or pull over to the side of the road and wait out a storm. Also, watch for fallen debris in the aftermath of a storm.
-Slow Down: Decrease your speed following a storm. Watch for standing water and beware of the dangers of hydroplaning.
Buckle up: Always wear your seat belt.
Beware of high winds: Winds can make a vehicle handle poorly. High-profile vehicles such as buses, trucks and SUVs, may have a particularly difficult time.
Don't Drown – Turn Around: Never drive into standing water or attempt to drive through a flooded area. The area of road beneath the water may be washed out or conceal debris, such as tree branches or power lines.
Pay Attention: Intersection lights may not be functioning properly. Debris may be on the roadway. Disabled vehicles or other unexpected roadblocks may present unique challenges when it comes to driving in a storm's aftermath.

Associates and Bruce L. Scheiner, Attorneys for the Injured, is a law firm dedicated to representing accident victims in personal injury and wrongful death claims throughout South Florida, including Fort Myers, Cape Coral, Naples, Port Charlotte and Sebring. Call for a free and confidential consultation to discuss your rights. 1-800-283-2900.