Car accident victims in Florida are entitled to collect compensation for damages they incur for medical bills, lost wages and pain and suffering.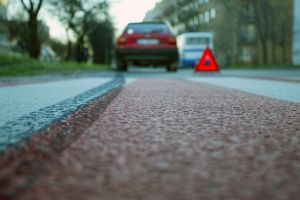 But whatever they collect from their own insurer in accordance with the state's no-fault personal injury protection (PIP) laws can act as a "set-off" for the at-fault driver if he or she is later ordered to pay damages. The idea is to prevent double-recovery for the same injury.
So for example, if one has $10,000 in personal injury protection from his own insurer and is later found to be entitled to $15,000 in compensation from the at-fault driver/insurer, defendant can seek a set-off of the original payment so that defendant would only be required to pay $5,000.

Our Cape Coral injury lawyers know Florida law requires motorists to carry at least $10,000 in PIP coverage. This allows motorists to receive compensation for medical care, regardless of fault.
A new PIP law in Florida went into effect Jan. 1, 2013, requiring people injured in crashes to seek initial treatment within 14 days or else forfeit certain coverage. Additionally, only those diagnosed with an "emergency medical condition" are deemed eligible to receive the full $10,000 PIP benefits. Those with injuries deemed less severe (soft-tissue injuries like soreness, swelling and bruising) are entitled to receive $2,500. That amount has to cover all expected screenings and treatments.
Considering that an MRI alone can run upwards of $1,400, that doesn't leave much left over for care.
That's why it's more important now than ever not only to seek immediate medical treatment, but also the advice of an experienced attorney. We are dedicated to helping you obtain fair compensation both from your insurer and from the other driver's insurer.
A recent insurance set-off case was heard before Florida's Second District Court of Appeal in Moody v. Dorsett. Although the issue might seem relatively straightforward, the trial court erred in handling post-trial. The court later tried to correct the error by denying the set-off altogether because it hadn't been raised at issue during trial.
The appellate court reversed, finding defendant would have raised the issue at trial had it not wrongly been instructed the matter would be handled post-verdict.
The case stemmed from a crash in which a jury returned a verdict for plaintiff in the amount of $11,200 to cover personal injuries. Prior to the trial, plaintiff's insurer had paid him $5,500 in PIP benefits.
During trial, defendant counsel informed court that while neither party disputed set-off amount, they couldn't agree on whether it should be decided during trial or after. The court determined it would be decided after. Thus, defendant presented no evidence of PIP payments at trial.
After trial and entry of verdict, defendant sought application of PIP set-off. However, plaintiff objected based on the Florida Supreme Court's 2004 decision in Caruso v. Baumle, which held unless plaintiff offers stipulation otherwise, PIP payment evidence is to be presented at trial. Trial court agreed and entered a judgment with no set-off amount.
Appellate court reversed, finding that while Caruso is controlling and the matter should have been handled during trial, defendant relied on trial court's earlier erroneous ruling and was unfairly prejudiced by this.
The case remanded, plaintiff is likely to collect $5,700 from defendant.
Call Associates and Bruce L. Scheiner, Attorneys for the Injured, at 1-800-646-1210.
Additional Resources:
Moody v. Dorsett, Oct. 29, 2014, Florida's Second District Court of Appeal
More Blog Entries:
Safeco v. Beare – Bad Faith Insurance Claim Allowed Before Liability Determined, Oct. 16, 2014, Cape Coral Car Accident Lawyer Blog