May is motorcycle safety awareness month.
The National Safety Council's campaign notes motorcycle safety is a two-way street, with both riders and motorists urged to make safety a priority as the summer riding season gets underway.
While Memorial Day signals the start of the summer riding season up north, our injury lawyers in Fort Myers know riding is a year-around activity in Southwest Florida. COVID-19 restrictions have impacted many past-times this spring, but riders can still hit the road solo or in small groups in fine social-distancing fashion.
Riders have benefited from lighter road traffic amid the "Safer-at-Home" orders, but as more motorists return to the roads, the risk of motorcycle accidents will continue to increase. Despite being too often unfairly stereotyped as daredevils, most riders respect the risks and do whatever they can to stay safe and return home to their families.
Motorcycle Riding Safety in Southwest Florida
Lighter traffic on the road can be a great time to focus on other more proactive elements of your motorcycle safety plan. Those planning to upgrade their ride, should also make safety a priority.
Motorist Fault in Motorcycle Collisions
Our Fort Myers injury attorneys know most motorcycle collisions involving another vehicle are the fault of the vehicle's driver.
"When motorcycles and other vehicles collide, it is usually the other (non-motorcycle) driver who violates the motorcyclist's right of way," according to an issue statement from NHTSA. "There is a continuing need to help other motorists 'think' motorcycles and to educate motorcyclists to be aware of this problem."
These are complex cases. Motorcycle accidents typically result in very serious or fatal injuries to riders. Short-term and long-term disability and the long-term medical consequences of an acciden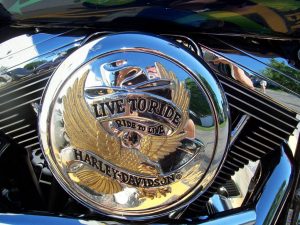 t must be thoroughly researched and documented.
Determining all at-fault parties is also critical. Too often, an at-fault driver lacks adequate insurance to fully compensate victims for injuries and other loses. Liable parties may include an at-fault driver, his or her insurance company, the vehicle's owner, and auto insurance policies held by other household members, including your own in cases where uninsured/underinsured motorist coverage is carried.
Motorists are best served by respecting the risks of a collision with an approaching rider. Typically, yielding the right of way is the safest course of action. The leading cause of fatal "accidents" is a driver who turns left into the path of an oncoming rider. Giving a rider a few moments to pass, or waiting to be sure of a rider's intentions, can eliminate the risks of being blamed for a tragedy.
If you or a loved one is injured, call Associates and Bruce L. Scheiner, Attorneys for the Injured, at 1-800-646-1210.