There are now two Florida appellate courts – including the one that oversees courts in Fort Myers – that have ruled in favor of eliminating medical malpractice damage caps of non-economic damages in personal injury lawsuits. That means we could be very close to seeing the elimination of damage caps in all medical malpractice lawsuits in the state. The most recent ruling was handed down by Florida's 2nd District Court of Appeal in Port Charlotte HMA v. Suarez.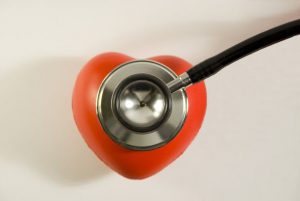 The Florida Supreme Court was already considering an earlier ruling to this same effect made by Florida's 4th District Court of Appeal in North Broward Hospital v. Kalitan. Both rulings cite precedent set by the Florida's Supreme Court's 2014 opinion in McCall v. U.S., which struck down medical malpractice damage caps in wrongful death cases, finding them unconstitutional. But McCall, which invoked the constitutional right to equal protection, applied only to those cases in which the patient had died. Surviving patients are still subject to damage caps, which were approved by then-Gov. Jeb Bush, who sided with lawmakers citing a "medical malpractice crisis." It was asserted such caps were needed to stem the tide of doctors fleeing the state due to hefty medical malpractice payouts. The state supreme court conducted its own analysis and found these and other claims upon which the law was enacted were simply untrue (the number of doctors in Florida was actually increasing during this time and there was no evidence of frivolous lawsuits or excessive verdicts).
Other states, including Illinois and New Hampshire, have previously struck down damage caps in medical malpractice lawsuits.
In the Suarez case, the claim arises from the alleged negligence of a number of health care providers who provided obstetrical care and treatment of plaintiff during her pregnancy with her daughter. She received treatment from this health care organization three times in August 2010, with worsening symptoms on each occasion. Unbeknownst to patient, she was suffering from early onset preeclampsia. Despite these risks, plaintiff's doctors reportedly did not begin immediately administering medication that would have accelerated her daughter's brain and lungs, and they also failed to transfer her to a Level III center that would be equipped to handle a premature birth. The baby was born at 26 weeks gestational age, and suffered severe neurological impairments that render her unable to do basic things. She'll need 24-7 care for the rest of her life.
Plaintiff alleges the negligence of the physicians, the hospital and the hospital employees caused her daughter's condition. The hospital contends neither it nor its employees are negligent. Plaintiff settled with one doctor prior to trial. After a long trial, jurors determined the hospital was 30 percent negligent and the remaining defendant doctor was 70 percent negligent. Jurors decided total damages for the girl were $13.5 million, and that included $1.25 million in non-economic damages (i.e., pain and suffering). Damages for the mother were estimated at $9.6 million, including $4 million in non-economic damages.
After trial, defendant hospital moved to lower damages, per F.S. 766.118(3), which is the damage cap statute, arguing the hospital's non-economic damage award should be reduced to $1.5 million. The trial court denied this motion, citing the McCall case and declaring the damage cap unconstitutional. The 2nd DCA affirmed.
Now, the decision rests with the Florida Supreme Court.
Call Associates and Bruce L. Scheiner, Attorneys for the Injured, at 1-800-646-1210.
Additional Resources:
Another appellate court finds med mal caps unconstitutional, Oct. 27, 2016, By Jim Rosica, FloridaPolitics.com
More Blog Entries:
Roundabout to Relieve Traffic at San Carlos Boulevard in Fort Myers Beach?, Nov. 28, 2016, Fort Myers Medical Malpractice Lawyer Blog