Last year, the number of vehicle recalls in the U.S. hit another record, with 51.2 million vehicles involved in 868 separate recalls, according to the National Highway Traffic Safety Administration. The year before, there were 63 million vehicles named in 803 recalls. Many of those are passenger vehicles driven by the public, and those are certainly of great concern – not just to the vehicle owners and passengers, but to all of us who share the road.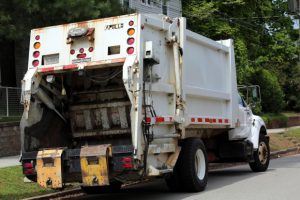 However, one aspect of these recalls that gets less attention – but is now less alarming – is that of commercial truck recalls. A typical commercial truck can weigh 80,000 pounds. In many cases, when tractor-trailers or other large vehicles crash, there are injuries to multiple parties. These are more likely to be serious accidents that result in death. Even so, not all commercial vehicle owners respond to manufacturer recall notices.
Recently, a recall of 16,000 large trucks made by Volvo Trucks North America reached 100 percent completion rate within 18 months of being announced – a feat writers at Trucks.com declared as "rare" and "atypical." The average commercial vehicle recall, the publication reports, results in only 70 percent of covered vehicles being repaired. Anthony Foxx, U.S. Department of Transportation Secretary, called the Volvo response one of "extraordinary effort," following the manufacturer's discovery that there were four separate instances of sudden steering failure. 
What is troubling to our Fort Myers truck accident lawyers is the fact that a 100 percent response rate on a commercial truck recall involving a serious safety issue is deemed "extraordinary." In our view, it should be the expectation. The recall was issued because the vehicles equipped with greasable two-piece steering shafts that were reportedly defective and posed a risk that the driver would lose control.
Volvo reportedly worked with the NHTSA and also reportedly took the additional – and apparently unusual – step of involving the Federal Motor Carrier Safety Administration to gain full compliance. The company and government agencies took to social media to spread the word, and also used satellite radio programs. Volvo sought to contact drivers directly, while the government agencies reached out to roadside inspectors and commercial trucking companies. And it worked. Perhaps more companies will take note of the effectiveness of this approach.
It's not clear exactly how many commercial vehicle recalls there have been so far this year, but we do know there have been a number of large ones. Recently, Ford Motor Co. announced a massive recall of 400,000 vehicles, including its Super Duty Chassis Cab truck and Ford Escape sport utility vehicles. These vehicles reportedly have a myriad of problems. The 2017 models of the Super Duty truck have problems with the protective shield on the truck's fuel conditioning module, which could result in a fuel leak and possible fire.
Other recently-issued recalls:
Autocar issued a recall of 2,400 Xpeditor refuse trucks in order to fix a steering linkage defect.
Isuzu and Chevrolet have recalled more than 25,000 commercial trucks in the U.S. after finding problems with the accelerator pedal, which could get stuck under a steel stopper bolt.
Volvo recalled 4,200 work trucks after finding there was a critical part of the suspension system that had the potential to fail, which could ultimately lead to loss of steering control.
Commercial truck recalls must be promptly addressed. Carriers who fail to respond to recalls about which they knew or should have known about may be liable if a crash/ injuries result from a recall-related failure. In these situations, manufacturers might also be held responsible for compensating victims.
Call Associates and Bruce L. Scheiner, Attorneys for the Injured, at 1-800-646-1210.
Additional Resources:
Volvo Recall Reaches Rare 100 Percent Completion in Half the Usual Time, Oct. 31, 2016, By Tiffany Hsu, Trucks.com
More Blog Entries:
Trucker Sentenced to 20 Years Prison for School Bus Crash That Injured Students, Sept. 9, 2016, Fort Myers Truck Accident Lawyer Blog