Leonard Cohen, a Canadian singer, songwriter, poet, novelist and painter, was reportedly at peace with the idea of death, hoping only it wouldn't be too "uncomfortable." The icon, author of "Hallelujah," died in his sleep last month. However, his manager later revealed that the 82-year-old's death may have been linked to an earlier fall, which he had suffered prior to his death.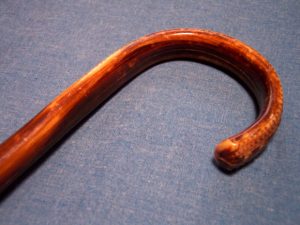 With our population living longer, the threat of a serious fall affects an increasing number of us. Although many of us tend not to think of falls as being all that serious, the reality is falls are the No. 1 cause of accidental death in the elderly. In fact, the U.S. Centers for Disease Control and Prevention reports the incidence rate has climbed steadily in the last 10 years. Often, falls are not just painful in the immediate aftermath, but also for months and even years afterward.
The Journal of Trauma and Acute Care Surgery reports the 1-year mortality rate for over-65 patients admitted to the hospital following a fall is 33 percent. Many times, a bad fall that results in an elderly person being admitted to the hospital can have a prognosis that is as poor as some stage IV cancers. Of course, those who are hospitalized are more likely to have higher rates of mortality as it is, because they are older and have a number of other serious conditions. But comparatively, the one-year mortality rate for older patients admitted with pneumonia is about 20 percent. 
Sometimes, these falls are purely a result of an accident that was not foreseeable. However, our Fort Myers slip-and-fall injury lawyers know there are a substantial number of cases in which a degree of negligence was involved. Negligence is the failure to take proper care in doing something when a legal duty is owed. That could mean a store that fails to warn customers of a freshly-mopped floor. It could mean a nursing home that fails to properly staff its facility, resulting in patients who don't have enough assistance in getting from a bed to a wheelchair or in using the restroom or showering. It could also mean a landlord who failed to repair a broken or uneven stairway.
As the CDC reports, most falls are the result of a combination of risk factors. The more risk factors a person has, the greater their odds of falling.
Falls can have severe consequences. For someone who was previously mobile and independent, it can make it difficult to get around, engage in everyday activities or live on their own. Falls may cause head injuries, which can be especially serious for someone who may be on certain medications, such as blood-thinners. For those in nursing homes who already may not have been mobile, falls can result in broken bones or fractures that are not only extremely painful, but can accelerate the progression of other conditions or illnesses.
The CDC reports 2.8 million people over 65 are treated in hospital emergency rooms annually for fall injuries. Approximately 300,000 of those are admitted to the hospital with hip fractures. These direct medical costs (adjusted for inflation) amount to $31 billion annually.
Call Associates and Bruce L. Scheiner, Attorneys for the Injured, at 1-800-646-1210.
Additional Resources:
Leonard Cohen died in sleep after fall, manager reveals, Nov. 17, 2016, By Maeve McDermott, USA Today
More Blog Entries:
Parking Lot Trip-and-Fall Can Lead to Land Owner Liability, Oct. 4, 2016, Fort Myers Injury Attorney Blog