An elderly woman was rendered quadriplegic following a car accident last year in Northern Florida. Now, the 76-year-old has filed lawsuit against the vehicle manufacturer, as well as the maker of an allegedly defective airbag in her Honda Civic.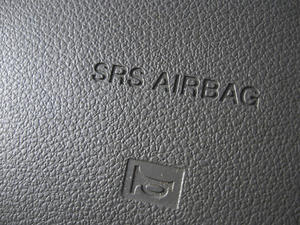 In the 60-page lawsuit Mincey v. Honda and Takata, she details the day she was involved in a relatively minor crash last June at an intersection. Her airbag, rather than deploying with reasonable force, exploded violently, she asserts. This was the result of excessive pressurization.
Not only did the airbag system fail to protect her from injury, but she says it actually increased or enhanced injuries sustained above beyond what she might have incurred had the airbag system not deployed at all.

Four days after she was rendered quadriplegic, the airbag system in her vehicle was recalled by Honda, which conceded a defect in the system that might cause the system to deploy improperly.
Now, plaintiff alleges the product was defective and defendant – through officers, directors, partners and agents – had actual knowledge of the defect and further took active steps to conceal it for more than a decade.
Her lawsuit references a November 2014 New York Times article in which it was alleged two former Takata workers conducted secrete lab tests, collecting some 50 air bags from scrap yards. From these clandestine tests, performed after work hours and on weekends and holidays in 2004, workers learned the steel inflators inside the bags had cracked, resulting in violent ruptures of the systems. In response, startled engineers started designing possible fixes in preparation for a recall. However, rather than alerting federal authorities of the findings, executives with the air bag manufacturer discounted the findings, ordered lab technicians to delete the testing data and dispose of the tested airbags in the garbage.
Based on this knowledge, plaintiff asserts the air bag manufacturer implemented a legal strategy that involved quickly settling injury and wrongful death claims involving exploding airbags, with the goal of minimizing the amount of information made public.
This is despite several regulations that require these companies to immediately report these kinds of defects to the National Highway Traffic Safety Administration. That agency has fined Honda an estimated $70 million because the company failed to timely report deaths and injuries in its vehicles.
Mincey's case represents one of the first to be filed in Florida, and the first to be filed in the 4th Judicial Circuit against Takata.
Our Fort Myers injury lawyers recognize that while these product liability cases are likely to increase in the coming years as more information comes to light, it's imperative for accident victims to consult with a legal team they can trust.
Call Associates and Bruce L. Scheiner, Attorneys for the Injured, at 1-800-646-1210.
Additional Resources:
Jacksonville woman files lawsuit seeking millions over air bag malfunction, Jan. 23, 2015, By Andrew Pantazi, The Florida Times-Union
More Blog Entries:
Quinlan v. Toyota – Florida Judge Allows Pursuit of Punitive Damages, Jan. 22, 2015, Fort Myers Injury Lawyer Blog