A hidden danger that is seldom talked about is the risk of traffic accidents caused by a health condition or medical emergency.
Florida has the nation's largest population of older drivers, whose chronic conditions can put them at increased risk. Just recently, the Florida Highway Patrol reported a fatal crash on Interstate 75 near Martin Luther King Jr. Boulevard that is being blamed on a medical episode.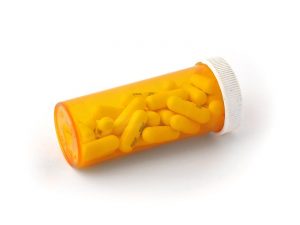 Authorities say the 70 year-old Punta Gorda man was pronounced dead at Gulf Coast Medical Center. The truck he was driving veered right and struck another car before driving into the median, where it struck a guardrail several times before coming to rest in the grass.
Driving with Medical Conditions in Southwest Florida
A 2011 study by the National Institutes of Health found chronic medical conditions most likely to increase accident risks include alcoholism, cardiovascular disease, epilepsy, diabetes and dementia.
However, Florida has among the laxest laws in the nation when it comes to prohibiting motorists with medical conditions from operating a motor vehicle. The state relies on confidential reports from other motorists, after which it may conduct an investigation, including a review of a motorist's driving record and a request for medical records.
Medications, Medical Conditions & Senior Driver Safety
Often overlooked in the discussion are the common ailments of the elderly, including loss of vision or hearing, loss of motor control or strength, slower reaction time and reflexes, and the impact of common medications on mental capacity and coordination.
AAA's Roadwise RX reports 8 out of 10 senior drivers over the age of 65 take medications on a regular basis. Despite higher prescription and over-the-counter drug use, about half have never talked to their medical provider about how their medications may impact their driving ability. The program allows motorists to enter in their medications, herbal supplements and foods and see what impact they could have on driving ability. The program also helps flag possible reactions between two medications.
Medications known to impact driving ability include tranquilizers, narcotic pain pills, sleep medicines, antidepressants, cough medicines, antihistamines and decongestants.
From a legal standpoint, presence of a medical condition as factor in causation can complicate a claim for damages but often will not preclude making a recovery, even in cases where a motorist is deemed to be partly at fault. Florida's rules on contributory fault mean a claimant found partially at fault may have a damage award reduced, but is not barred from seeking recovery.
Most accident claims in Florida will be filed as a negligence tort under Florida Law (F.S. 768). It is quite common for an at-fault insurance carrier to argue a driver's medical condition was unavoidable, and therefore not negligent. However, a careful review of a motorist's driving record and medical history may reveal he or she had not business behind the wheel in the first case.
If you or a loved one is injured, call Associates and Bruce L. Scheiner, Attorneys for the Injured, at 1-800-646-1210.