Lee Health Trauma Center and the Lee County Metropolitan Planning Organization have launched "Driving Down," an effort aimed at reducing the number of serious and fatal traffic collisions on Southwest Florida roads.
The risk of Fort Myers injury accidents continues to increase. As our accident attorneys reported earlier this month, Southwest Florida roads are growing deadlier. Last year Lee County reported more than 100 traffic deaths for the second year in a row.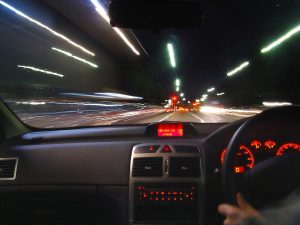 The increasing risk has the local trauma center and county planners working together to do something about it, according to a recent article in the Fort Myers News-Press. 
"Driving Down" Traffic Fatalities in SWFL
Called "Driving Down Fatalities," the effort aims to bring together law enforcement, health care, private organizations, students and residents to develop a community wide action plan aimed at reducing traffic fatalities.
Florida reported more than 390,000 traffic collisions in 2017, according to Florida's Integrated Report Exchange System (FIRES). Nearly 3,000 were killed, including 612 in pedestrian accidents and 111 in bicycle accidents. Thus far in 2018, Florida has already reported more than 50,000 crashes. Crashes in the first two months of they ear claimed 358 lives, including 88 pedestrians and 11 cyclists.
Lee County has reported 2,044 crashes and 12 fatalities. Thus far this year, 4 pedestrians have been killed.  That compares to 111 Lee County traffic fatalities in all of 2017.
Hit-and-Run drivers are also in focus. Troopers in Southwest Florida are taking part in a targeted enforcement effort aimed at the 1 in 4 motorists who flee the scene of a crash, according to an article in The News-Press. 
FHP is tasking specific troopers with tracking down at-fault drivers in these cases. For Troop F, which includes Charlotte, Collier, DeSoto, Glades, Hardee, Hendry, Highlands, Lee, Manatee and Sarasota, those cases will go to Trooper George Smyrnios. He has two brothers who are also troopers and a father who is a retired trooper.
Smyrnios has solved about 80 cases in the last year and a half.
"It has proven to be effective," he said.
Hit-and-Run Collision Risks in Southwest Florida
Experienced injury lawyers are glad to hear it. These can be particularly difficult cases for victims, who not only lack a responsible party to blame, but can be left with the bills for lost wages, medical expenses and property damage. In many cases, a victim's uninsured/underinsured motorist coverage will be the only defense. Holding these drivers accountable is critical to reducing the risks for everyone on the road.
Lee County ranked eight statewide last year for the number of hit-and-run crashes, according to The News-Press article. Lee reported nearly 3,000 hit-and-run collisions last year, resulting in eight deaths. Collier County was 17th, with 1,000 hit-and-run crashes resulting in two deaths.
Smyrnios said many motorists who leave the scene would not have been found guilty had they stayed. However, under Florida law leaving the scene of a crash is a crime. And, of course, many of those who flee were likely driving while intoxicated or were driving without a valid driver's license.
Victims in these crashes can often still seek a financial recovery. Speaking to an experienced law firm in the immediate aftermath of a hit-and-run crash is the best bet when it comes to protecting your rights.
If you or a loved one is injured, call Associates and Bruce L. Scheiner, Attorneys for the Injured, at 1-800-646-1210.