Traffic officials in Florida are hailing the fact that car accident fatalities on Florida roadways are declining.
But the 2 percent decline is likely temporary. On the other hand, the number of those killed in motorcycle, bicycle and teen car accidents has increased — significantly. According to the Florida Department of Highway Safety and Motor Vehicles (DHSMV), there were 2,444 people killed on Florida roadways in 2010. There were 2,400 killed in 2011. The truth of the matter is that we're still losing far too many people to traffic crashes each year.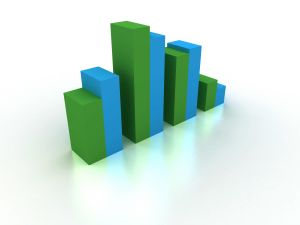 Our Fort Myers personal injury lawyers understand that car accident risks are expected to increase exponentially with the holiday travel season. This is a time when most families venture out on vacations — gas prices are dropping and consumers are feeling comfortable at the pump once again. Transportation officials say that one of the only reasons that accident fatalities dipped is because more people were staying home through the economic downtrun. We all know that's not the case anymore.
With the increase in traffic during this time, with residents taking vacations and snowbirds arriving for the winter, we're asking all drivers to be on their best behavior out there.
"Traffic crashes are largely avoidable, and so I could urge drivers to give their full attention to the road when they are behind the wheel," said Julie L. Jones, the Executive Director for the DHSMV.
The most recent statistics for motor-vehicle accidents in the state were released in the 2011 Florida Traffic Crash Statistics Report. Listed below are some of the key findings.
Florida Traffic Crash Statistics 2011:
-The state mileage death rate (the number of fatalities per million miles traveled) was close to 1.5 fatalities per 100 million vehicle miles traveled in 2011. That's the same rate as 2010, and is also the lowest since these records were first kept in 1968.
-The number of fatalities among bicyclists, motorcyclists and teen drivers increased despite the overall decrease. The number of bicyclist fatalities increased by nearly 60 percent, motorcyclists by nearly 20 percent and more than 5 percent for teenage drivers.
As you may remember, the number of travelers increased over the Thanksgiving holiday weekend, by close to 1 million. We can only expect even larger increases over end of the year travel.
We're asking all drivers to be safe out there. Try to remain calm behind the wheel and allow yourself plenty of time to get where you've got to go. Make sure safety is your number one priority and you travel with a purpose this holiday season.

If you or a loved one has been injured in a traffic accident, call Associates and Bruce L. Scheiner, Attorneys for the Injured, for a free and confidential consultation to discuss your rights. 1-800-283-2900.
More Blog Entries:
Florida Text Messaging Law in Focus for 2013 Legislative Session
December 2, 2012
Stay Safe Over the Holiday Season: Buckle Up!
December 1, 2012