The saturation of social media in modern society has been aided in part by the instantaneous gratification received via smartphone technology. People everywhere connect globally to automatically share anything from deep philosophical musings to the most mundane details of everyday life. It should come as little surprise then that it's an issue that has come up in civil courtrooms across the country. Specifically: How do we keep jurors from publicly engaging about the cases they are charged with deciding, particularly while the proceedings are ongoing?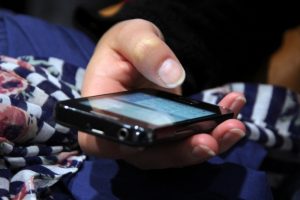 Part of the role of a Fort Myers personal injury lawyer is to carefully vet jurors who might oversee a case that goes to trial. We also have to occasionally monitor social media accounts to determine not just whether a juror may have engaged in misconduct by posting details or opinions about the case, but whether these actions may have prejudiced the plaintiff in a way that could warrant a mistrial or a new trial. We must be vigilant in protecting our clients' rights.
In the recent case of Murphy v. Roth, before Florida's Fourth District Court of Appeal, a plaintiff in an automobile accident lawsuit sought a new trial after it was revealed a juror in the case had been engaged on social media about his jury duty as well as his thoughts about the perceived greed of "everyone" trying "anything" to get money. 
According to court records, plaintiff and vehicle were involved in a collision, though they disagree on how it occurred. Plaintiff said a hit-and-run driver struck her from behind and fled. The impact of the crash caused her to lose control of the car. She alleged defendant then struck her in the front of her vehicle, forcing her off the road. Defendant, meanwhile, alleged plaintiff first struck his car on the rear passenger side, which spun his car around, at which point she then struck him again on the right front side of the vehicle. This sent his vehicle spinning in circles off the road.
During jury selection, jurors were instructed not to talk to anyone about their jury service, including friends and family. Jurors were also asked whether they had any family members or close friends involved in a personal injury lawsuit. One juror, No. 5, did not respond to this question. He later told the court he believed there were more frivolous lawsuits than there should be and that some just do it for money. He was chosen to stay on.
The case went to trial, with plaintiff awarded $39,000, which was reduced to $27,500 because she was found partially at fault.
Plaintiff later filed a motion for a new trial after learning Juror No. 5 fired off a number of tweets on Twitter during the two-day trial. That included expressing his extreme hatred of serving on jury duty, his anger that he was chosen for it even though he tried to get out of it and labeling "everyone" as being "money hungry."
Trial court held two hearings in which they interviewed Juror No. 5 about his alleged misconduct. When questioned, he said he was not talking about the case when he said "everyone" was money hungry. He insisted his message pertained to a lawsuit that had been filed against his father after the pair were involved in a car accident months earlier – a fact he did not disclose during jury selection.
Plaintiff argued the tweets showed not just a general disdain for the court system and his jury service, but also an obvious bias against the plaintiff, as well as failure to disclose the recent accident he was involved in with his father. Collectively, plaintiff argued this deprived her of the right to a fair and impartial jury.
Trial court disagreed and declined to grant the motion for a new trial. The 4th DCA affirmed on appeal. The court pointed out the burden of proof was on plaintiff to show the juror's conduct was prejudicial and the evidence on record was not enough to establish that these actions (and inaction) were material.
Call Associates and Bruce L. Scheiner, Attorneys for the Injured, at 1-800-646-1210.
Additional Resources:
Murphy v. Roth, Oct. 5, 2016, Florida's Fourth District Court of Appeal
More Blog Entries:
Florida Contractor Fined $200k for Construction Fall Protection Violations, Oct. 2, 2016, Fort Myers Personal Injury Lawyer Blog