A grieving Florida widower is suing the property management company as well as the security company for the gated community where he and his wife lived, claiming these entities were negligent in providing security to their community. The case was filed after the brutal stabbing death of plaintiff's wife in a Davie home invasion robbery.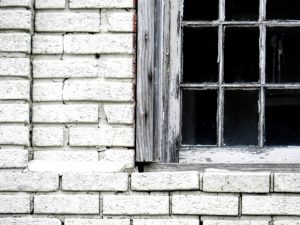 According to The Sun Sentinel, a 22-year-old man is accused of breaking into the couple's home in September 2014, tying up and assaulting the 59-year-old victim, stabbing her to death and then leaving her body in the bathtub, where her adult son later discovered her. The accused is awaiting trial and faces the death penalty if convicted. He made headlines over the summer after he escaped from a Broward County courtroom and was on the run for six days. A number of others were later arrested in connection with assisting his escape.
While it may seem odd that anyone other than decedent's killer could be held responsible for her death, a claim of negligent security asserts that a defendant had a duty to protect her and failed.
In this case, plaintiff alleges wrongful death because his wife was owed protection – promised by defendants – and did not receive it. The couple lived in a gated community that marketed itself as secure. The security system was supposed to prohibit anyone from entering or leaving community without first passing through a manned gate at a single point on the property. However, the reality was anyone could simply walk in and out of the community without doing so. Both the property management company and the security company were aware of this, plaintiff alleged, and yet failed to fix the problem or inform residents. Those who lived in the community assumed security was adequate, when in fact it was not. This meant they didn't invest in things like home security systems, the way they might have had the known the truth about the security situation.
Courts in Florida have issued varying decisions when it comes to the security responsibilities of gated communities. Much of it depends on how foreseeable the third-party crime was (i.e., was there a pattern of such crime on or near the property in the recent past?) and what kind of promises the property owner/ manager made about the security it offered.
Just last year, the Florida Supreme Court reversed the 4th DCA in its Sanders v. ERP Operating Limited Partnership, which had ruled a gated community defendant was entitled to a directed verdict in a negligent security action. In that case, two residents of a gated community were murdered after someone unlawfully entered their apartment. Representatives of decedents' estate pursued negligent security action against defendant property owner. It was alleged the community was negligent in maintaining the front gate, preventing dangerous persons from entering the property or warning guests of dangerous incidents. As evidence, plaintiff presented documentation of several previous violent incidents that had occurred on site in the last three years – including armed robberies and assaults. The association never informed residents of these incidents, despite promising they would let everyone know if there was violent crime.
Jurors ruled in favor of plaintiffs, but the 4th DCA reversed, holding that because plaintiffs didn't produce evidence to show exactly how the assailant(s) (never identified) gained access to the apartment, there could be no causation between negligent security and murder.
The Florida Supreme Court reversed, noting the myriad of prior crimes that took place, including armed robbery, strong-armed robbery, domestic violence, burglaries, car jackings and assaults.
Although the law pertaining to negligent security in Florida has narrowed somewhat in recent years, the state supreme court has consistently reaffirmed that negligent security can be successfully argued. An experienced injury law firm in Fort Myers can help.
Call Associates and Bruce L. Scheiner, Attorneys for the Injured, at 1-800-646-1210.
Additional Resources:
Woman's family in Resiles murder case sues property manager, claims inadequate security, Sept. 19, 2016, By Rafael Olmeda, Sun Sentinel
More Blog Entries:
Janice H. v. 696 North Robertson – Club Liable for Bathroom Sex Assault, July 23, 2016, Fort Myers Negligent Security Lawyer Blog