As you may have heard, Danell Leyva recently won the horizontal bar to overtake Mykola Kuksenkov for the men's top spot at the American Cup. What you may not have heard about was the dog bite accident that occurred just a couple of weeks prior. It all happened when three of his bulldogs were fighting and he unwisely stepped in to separate them.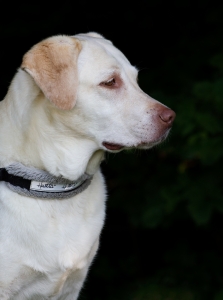 We understand that dogs are family and that owners will do anything to protect them. Unfortunately, dog fights aren't a place for humans. Oftentimes, when dogs are eating, fighting, guarding or protecting, the risk for dog bite injuries in Fort Myers and elsewhere increase. There are certain ways that pups have to be handled and treated. These techniques vary from situation to situation.
Our Fort Myers dog bite injury lawyers understand that pets, especially dogs, can be unpredictable. Leyva's case in particular is a difficult one. Leyva recognized that he shouldn't have stepped in to stop the fight. As a result of that move, he suffered from severe cuts and lacerations and had to have 80 stitches sewn in from his jawline to his sideburns. After the stitches, a plastic surgeon was called into to fix up the mess. Leyva was in the gym just three days after. The extra scar tissue was removed just the day before nearly 13,000 gathered for the American Cup and for his victory.
Dog bites don't always happen when a person breaks up a dog fight either. Dog bite accidents can happen virtually any time at any place though. It's important to know how to act around dogs and how to help avoid a serious bite accident.
Every year, there are more than 4.5 million dog bite accidents in the country. Nearly 100,000 of these bite accidents require medical attention. Some dogs are more likely than others to attack, too. More than 90 percent of fatal dog bite accidents involve male dogs. A large majority of these dogs aren't neutered.
Don't think a chained up dog is safe either. About one out of every four dog attacks involves a dog that's chained up. And just because you know the dog doesn't mean you're safe. Most people involved in a dog bite accident actually knew the dog that bit them.
These are some costly accidents, too. Every year, insurance companies pay out for than $1 billion in these kinds of claims, according to the Centers for Disease Control and Prevention (CDC).
Tips to Avoid a Dog Bite Accident:
-Never approach a dog that's you're not familiar with.
-Never run from a dog.
-Don't scream near dogs.
-Stay still when an unfamiliar dog is approaching you.
-If a dog knocks you over, stay down and remain still.
-Report dangerous dogs immediately.
-Never break up a dog fight.
-Let dogs smell you before petting them.
-Avoid direct eye contact with a dog.
-Never bother a dog when it's eating, sleeping or caring for pups.

If you or someone you love has been bitten or injured by a dog in Fort Myers or in any of the surrounding areas, contact Associates and Bruce L. Scheiner, Attorneys for the Injured, today to learn more about how we will fight for your legal rights. We are been focused on justice and have been since 1971. You pay us nothing unless we win. Call 1-800-Dial-BLS.

More Blog Entries:
State Farm Ranks Florida as Top State for Dog Bites, Florida Injury Lawyer Blog, March 10, 2010