Thankfully, the United States has not witnessed a fatal large commercial aviation accident since 2009. Unfortunately, the rest of the aviation world has not been so blessed General aviation accidents in Florida and elsewhere took the lives of nearly 500 people in 2010. Thousands more were injured in these accidents.
Our Florida aviation accident attorneys understand that these accident rates are the highest within civil aviation. At Associates and Bruce L. Scheiner, Attorneys for the Injured, we have the knowledge and experience to assist clients in the wake of aviation accidents. Both Bruce and his son Preston have earned their pilot license; Preston is a licensed multi-engine commercial pilot.
Those who participate in general aviation are typically 6 times more likely to be involved in an accident than those in small commuter or taxi operations. Even worse, they face a risk 40 times higher than the risks of larger transport categories. Believe it or not, the causes of general aviation accidents are almost always a repeat of the circumstances of previous accidents.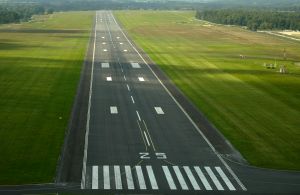 To help reduce the number of these fatal accidents, the National Transportation Safety Board has placed these pilots on their "most wanted" list. This is a list that aims to raise awareness in the community about these accidents and to propose possible solutions to help reduce the number of fatalities.
According to the NTSB, about two-thirds of all general aviation accidents that happened in instrumental meteorological conditions (IMC) are fatal. It is recommended that prospective pilots have a better understanding of aviation weather before obtaining a pilot certificate or rating to help reduce the risks of these accidents. Pilots who have recently been in an accident are nearly 3 times more likely to be involved in a weather-related accident than a pilot who has not been involved in any prior accidents.
Currently, there is no formal requirement for tracking and reviewing a general aviator pilot's performance history. The NTSB encourages the development of such programs to help identify the risks of accident involvement and then to develop a program to reduce these risks for pilots.
The NTSB also recommends the following to reduce the risks of general aviation accidents:
-Ensure that all pilots receive weather-relate recurrent training.
-Establish a specific number of weather-related questions that must be correctly answered to pass the Federal Aviation Administration airman knowledge test.
-Develop a way to identify flight history.
-Enforce better fuel requirements and alternatives for flights that cannot be completed because of delays encountered.
-Enforce a better and more effective way to present flight service stationary weather information briefings.
-Revise the current material regarding pilot weather briefings so that they include guidance for pilots use of satellite, Internet, and other data sources for collecting weather information.
The NTSB encourages improvements to the aircraft, flying environment, and pilot performance. All maintenance personnel should be routinely trained with current and updated information and techniques regarding key systems, such as electrical systems. General aviation aircraft should also come equipped with the best and most effective occupant protection systems. All aircraft should have emergency locator transmitters to ensure a timely discovery and rescue by emergency responders in the event of an accident.
As aircraft become more and more sophisticated with glass cockpits, general aviation pilots need to how the technology functions and how it can malfunction. There's no time to check the manual in the event of an accident.

Associates and Bruce L. Scheiner, Attorneys for the Injured, is a law firm dedicated to representing accident victims in personal injury and wrongful death claims. Call for a free and confidential consultation to discuss your rights. 1-800-283-2900.
More Blog Entries:
South Florida airplane accident claims require law firm with extensive knowledge of the aviation industry, Florida Injury Lawyer Blog, November 19. 2010
Airline Safety – Is Your Flight Really Cleared for Take-Off?, Florida Injury Lawyer Blog, February 4, 2011
Sky Safety: Are Regional Airlines as Safe as Major Carriers?, Florida Injury Lawyer Blog, December 9, 2009