Authorities arrested a 24-year-old man after he drove his SUV head-on into a tree on San Carlos Boulevard last week, according to NBC 2. Officers conducted a field sobriety test on the driver and concluded that he had a blood alcohol content level or .167 — more than twice the legal limit. He was arrested and is facing charges of DUI and DUI property damage for the Fort Myers drunk driving car accident.
The accident happened as the driver lost control of his vehicle, crossed into the southbound lanes and crashed into both a trailer and tree in the parking lot of Pincher's Crab.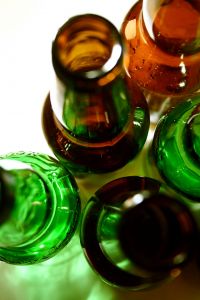 Our Naples personal injury attorneys recognize the dangers that alcohol-impaired drivers present to innocent motorists on our roadways. Luckily, no one was injured in this accident. That's not always the case; accidents involving these drivers are often fatal. For this reason, alcohol-impaired drivers have been placed on the National Transportation Safety Board's "most wanted" list.
The most wanted list is part of a program that aims to increase awareness of these incidents and to increase support for safety steps that can help to prevent these types of accidents and help to save lives.
Nearly 11,000 people were killed on U.S. roadways in accidents involving drunk drivers in 2009. Roughly a third of these fatal accidents involved an alcohol-impaired driver. It is estimated that someone dies every 48 minutes in an accident with one of these irresponsible and careless drivers. What's even more alarming is that the National Highway Traffic Safety Administration estimates that a person makes nearly 90 impaired driving trips before being arrested.
The NTSB encourages state government to consider the following regulations to help decrease the number of drunk driving accidents:
-Limit the use of diversion programs. Once convicted, it is important that drunk drivers are served the proper punishment.
-Stick to proposed sentences. Plea bargains do nothing to reinforce the seriousness of these incidents.
-Conduct sobriety checkpoints often. Not only are checkpoint important during holiday weekends, they can also be used randomly throughout the week to help bust drunk drivers.
-Enforce administrative license revocation for drivers who refuse to take or fail a sobriety test.
-Assess all offenders for underlying alcohol problems. This will help to reduce the risks of a driver becoming a repeat offender.
-To reduce recidivism, use jail alternatives, including dedicated jail/treatment facilities, home detention with electronic monitoring, or intensive supervision probation.
-Consider ignition-interlocking devices to those who have been convicted of a DUI.
In 2009, Florida witnessed nearly 1,000 deaths resulting from traffic accidents that involved an alcohol-impaired driver. The number of these fatalities can be reduced with stricter enforcement efforts and more public awareness about the dangerous driving habit.

Associates and Bruce L. Scheiner, Attorneys for the Injured, is a law firm dedicated to representing accident victims in personal injury and wrongful death claims throughout South Florida, including Fort Myers, Cape Coral, Naples, Port Charlotte and Sebring. Call for a free and confidential consultation to discuss your rights. 1-800-283-2900.
More Blog Entries:
Teen in Naples Drunk Driving Accident, Florida Injury Lawyer Blog, May 12, 2011
Mandatory Ignition Interlock Devices would Reduce Risk of Drunk Driving Accidents in Fort Myers, Florida Injury Lawyer Blog, April 4, 2011
State hearings permit too many to retain driving rights after drunk driving arrests in Fort Myers, Cape Coral, Florida Injury Lawyer Blog, February 21, 2011