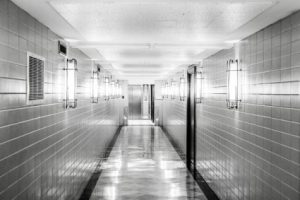 The coronavirus pandemic has been isolating for many of us, but some populations have been more severely impacted than others. Perhaps most affected by pandemic-related isolation were the elderly—especially those in nursing homes. This year will be the first near-normal holiday season in three years, as the last few seasons were marked by strict coronavirus policies that effectively suspended visitation time for nursing home residents.
News coming out of these facilities has not been encouraging. Large, nationwide, for-profit operators continue to consolidate the industry. A growing emphasis on the bottom line, combined with a critical shortage of skilled nursing care due to pandemic demands, continues to stress staffing levels in nursing homes and assisted-living centers.
Given the easing of restrictions as the pandemic wanes in severity, now is an ideal time to visit loved ones and survey their living conditions.
Our nursing home neglect lawyers in Cape Coral and Fort Myers know the holidays are the busiest time of year for visitors and guests in elder-care facilities. Whether you know it or not, you are the first line of defense when it comes to spotting issues involving neglect or abuse.  Nursing homes know this, and prepare for the holidays accordingly. So if things don't look right during a visit, there is a good chance conditions are even worse throughout the rest of the year.
Here are some of the most common warning signs:
Activities: If few activities are planned during the holidays, you can bet a facility is even less active throughout the remainder of the year. Talk to residents. Check out the billboards. See what is going on and how residents are staying engaged.
Food: Is the food healthy and appealing? Is there enough of it? Can residents get snacks throughout the day, or is food service limited to meal time?
Staffing: Are staff open and friendly, or do they appear overworked? Management may paint and decorate for the holidays, but short staffing is hard to hide.
Mobility: Are residents gathered for visits and activities, or are they isolated in rooms? Understaffed nursing homes often have few entertainment options and rely on medications to keep residents quiet and compliant.
Hygiene: Are the residents clean and well-kept? Are their clothes clean? Do they have recent haircuts? It's much easier to spruce up a facility for the holidays than it is to provide thorough care for a home full of residents.
Odors: Keeping nursing homes fresh can be a challenge, but overpowering odors, including air fresheners, can be a sign that staff is covering up sanitation issues rather than fixing them.
Bedsores: Poor mobility can lead to bed sores, and patients who are not moved, or who are left untreated or in beds with soiled linens, can develop life-threatening medical conditions.
Fear: Residents who appear fearful without an obvious cause can be indicators of unsafe conditions or even mistreatment in the facility.
Unexplained injuries: Seniors are at a high risk of falls. While nursing home residents are more susceptible to bruises, fractures, and other wounds, frequent injuries while under caregiver supervision can be a sign of neglect or abuse.
Because of Florida's large retirement population, many older adults who relocated to our state after retirement now occupy assisted living facilities here—but their families are scattered throughout the country. As a result, many receive few visits throughout the year.
If you have a family member currently residing in a home, we encourage you to make visiting them a part of your holiday plans. Residents look forward to this time all year long. If you see something that doesn't look right, say something. If you are not satisfied with the response, please reach out for professional help.
You may be the only one who does.
If you or a loved one is injured, call Associates and Bruce L. Scheiner, Attorneys for the Injured, at 1-800-646-1210.