Riding is a year-round activity in Florida. While motorcycles are being stored for the winter throughout the northern parts of the country, motorists should expect to see them hitting the streets in large numbers here in Southwest Florida.
In fact, winter is the busiest time for bikers in our area. When the rain ends and cooler temperatures return, solo bikers and large riding groups make their way onto our local highways and byways. A number of large motorcycle events—from Cape Coral Bike Night to Daytona Bike Week —will also draw riders to our area from across the nation.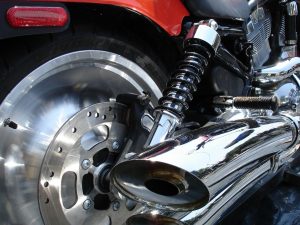 For more than half a century, our motorcycle injury attorneys have been fighting for the rights of motorcycle riders and their families in Lee, Collier, and Charlotte counties. Riders are often blamed for collisions in the court of public opinion, but statistics show that more than half of all crashes involving a passenger vehicle are the fault of the passenger vehicle's driver.
With the realities of motorcycle safety in mind, Associates and Bruce L. Scheiner has provided title sponsorship for Cape Coral Bike Night for nearly two decades. The area's largest family-friendly motorcycle event, Cape Coral Bike Night returns on October 8, 2022.
Braking for Bikers
There is no such thing as a minor motorcycle accident. A collision with a vehicle, even at low speed, is likely to cause serious or fatal injuries to riders. Doing your part as a driver can go a long way toward preventing a tragedy on the road.
Here are some steps motorists can take to help keep riders safe:
Yield: The number one cause of motorcycle collisions involving passenger vehicles is a driver who fails to yield and turns left in front of an oncoming motorcyclist. It only takes a moment to allow a rider to pass, thereby eliminating the chances of causing a collision.
Beware of intersections: Riders tend to be safety-conscious, but motorcycles take a significant amount of time to stop. Look for riders before proceeding through an intersection. Even if you think their light is turning red, they may not have enough time to come to a safe stop.
Don't tailgate: Motorcycles also take a moment to accelerate from a complete stop. A surprising number of collisions occur because motorists run into the rear of a motorcycle at a traffic light before a rider can get underway.
Don't crowd: Motorcycles have the same rights as conventional passenger vehicles and are entitled to their own lane. Never attempt to share a lane or pass a rider within a travel lane.
Look twice: Motorcycles are small and can be easily missed at a glance. Always look twice for oncoming riders.
Motorcycle riders are members of our community with equal rights and protections on the roads, but they are too often victimized in tragic cases of automotive negligence. Stay alert this riding season and help them make it home safely to their families.
If you or a loved one is injured, call Associates and Bruce L. Scheiner, Attorneys for the Injured, at 1-800-646-1210.