Officials continue to spread the word about Florida's new texting ban, which took effect Oct. 1.
Drivers in the state of Florida are no longer allowed to text message while driving. According to the Naples Daily News, law enforcement officers in the state are now allowed to ticket text messaging drivers if they're pulled over for other infractions, like speeding or not wearing a seat belt. And it's not just text messaging. Officers are also allowed to cite for emailing and other wireless forms of written communication.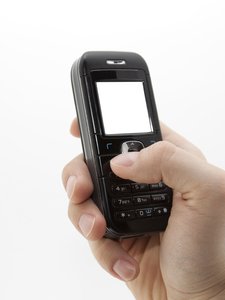 Collier County Sheriff's Office's Sgt. Chris Gonzalez says that this is going to help cut down on "rampant" texting while driving.
Our Naples car accident lawyers understand that the law also gives law enforcement officers the power to obtain a driver's phone and messaging records in the event that an accident leads to injury or death. However, the law still allows drivers to use text-to-talk technology, GPS usage and to use the phone to report criminal behavior. The ban also allows texting while stopped, such as at red lights.
Deputy Bil Joseph with the Lee County Sheriff's Office says that drivers should mount their phones on their dashboard if they want to use the GPS. He also says that bluetooth is a safer (and legal) option for those still trying to communicate while driving. If you've got to compose a text message, they recommending pulling over, coming to a complete stop and doing so safely (and legally).
Advocates for the new law are already trying to beef it up, and are pushing for it to be made a primary offense.
Sen. Maria Sachs of Delray Beach has already scheduled a press conference to announce the filing of a new bill. She's looking to make this a primary offense to give drivers a real reason to put down the phone and text messaging device in the driver's seat. She's also looking to increase the consequences for violations. As of now, drivers will only get a $30 fine for a first-time offense and a $60 fine and points on their license for a second offense.
While the measure has faced criticism for being too weak, state lawmakers and the Florida Highway Patrol say the important thing is to simply have such a rule on the books.
In Florida from 2010 through 2011, at least 85 crashes caused by distracted drivers turned fatal, according to the National Highway Traffic Safety Administration (NHTSA). The state has more than 120,000 miles of roads used by more than 15 million licensed drivers. You can do the math there. When drivers aren't paying attention to the road and their surroundings, accidents result.
As a matter of fact, drivers are about 25 times more likely to get into an accident when text messaging behind the wheel.
Do the right thing and stay safe in the driver's seat. It can help you to avoid a citation and points on your license. But more importantly it may help you avoid a potentially fatal accident.

Call today if you or someone you love has been injured in an auto accident. We offer free and confidential consultation to discuss victim's rights. Call 1-800-283-2900.
More Blog Entries:
Pedestrian Killed, 2 Injured in Late-Night Traffic Accident, Florida Injury Lawyer Blog, September 26, 2013
Cape Coral ranks 40th in America's Best Drivers Report, Florida Injury Lawyer Blog, September 25, 2013