The White House has proclaimed May to be Older Americans Month.
As we emerge from pandemic restrictions, we at Associates and Bruce L. Scheiner, Attorneys for the Injured, encourage you to take some time to check on an older adult friend or loved one. There can be a tendency to think older adults are used to the isolation but that is often not the case. We are all dealing with the impact of COVID-19.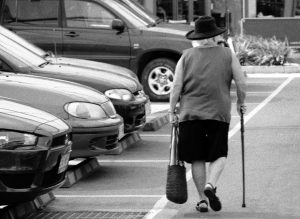 The fact is older adults are among our most vulnerable citizens for a host of reasons, from fall injuries to nursing home neglect and abuse, to financial exploitation. Retirement communities, in particular, may be home to many senior residents with few (if any) family members in the area. Our seniors deserve to live out their days in peace and dignity. Whatever your role in the community, your interaction with an elderly resident may be their only human interaction of the day, or week.
Elderly Risks in Southwest Florida
Our injury lawyers in Fort Myers know there are a number of injury or exploitation risks that are unfortunately common:
Traffic Accidents: Drivers over age 65 are more likely to be involved in a serious or fatal collision than all but our youngest drivers. Monitoring a friend or loved one's driving – or offering to run errands – can help keep them safe as they age. Citations, getting lost, or damage to an older driver's vehicle, are all warning signs.
Falls: Falls among older adults are an epidemic. The Centers for Disease Control and Prevention reports 1 in 4 older adults fall each year, resulting in more than 800,000 hospitalizations.  Helping to keep the home decluttered, and installing hand rails, can help keep an older loved one safe. When falls occur on commercial property, consulting an experienced fall injury attorney can help preserve an older adult's rights.
Neglect and abuse: This can occur in a residential care facility, assisted-living facility or other care system. But it can also occur via home-health care aides or even family members of an elderly loved one. The rule is if you see something, say something. Elderly adults have very few people looking out for their well-being outside a small, close-knit circle. COVID has reduced visitation at many facilities, which further eliminates community oversight of conditions.
Financial Abuse: Most hidden of all risks is the danger of financial exploitation. Many seniors fail to spot the financial crimes, or are too embarrassed to come forward. However, these crimes can be devastating to a senior's financial security and overall quality of life.
We take special care in reviewing cases involving the elderly in Southwest Florida. We are proud of our long track record of stopping and preventing the exploitation and abuse of our senior residents and take seriously our responsibility to help hold the system accountable for the care and dignity of those we serve.
If you or a loved one is injured, call Associates and Bruce L. Scheiner, Attorneys for the Injured, at 1-800-646-1210.