The National Safety Council uses the month of June every year to recognize National Safety Month. This entire month focuses its efforts on reducing the risks of unintentional injuries in Fort Myers and elsewhere. The most recent focus of this month's safety efforts was the causes and consequences of slips, trips and falls.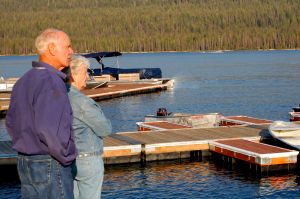 Falls are among the top causes of unintentional injuries across the country. These accidents result in nearly 9 million visits to emergency rooms every year. Adults that are 55-years-old and older are more prone to becoming victims of falls. Many times the result of these falls is the inability to lead an active and independent life. Risks of severe injury only increases with age as those who are 65 or older are involved in 4 times as many deadly falls as those in any other age group.
Our Naples personal injury attorneys recognize the severity of these types of accidents. What we also would like to remind you of is that many of these injuries and deaths can be prevented by taking the proper safety measures. Homeowners and business owners are urged to keep their properties maintained and free from slip, trip and fall hazards.
How can a homeowner reduce the risk of a fall accident in their house?:
-Reduce all potential tripping hazards. Safely secure all loose rugs, tiles and wood panels.
-Add grab bars and railings where needed.
-Clean up wet floor surfaces immediately and allow to dry completely.
-Improve the lighting throughout the entire house. Improved lighting means improved visibility.
How can an a business owner reduce the risk of a fall on their property?
-Remove all debris from walkways. Make sure floor areas are clear and smooth for visitors.
-Clean up spills or any wet areas as soon as possible.
-Clearly display caution signs warning visitors if a surface may be wet or a tripping hazard may be present.
-Reduce all tripping hazards. Safely secure all loose rugs, tiles and wood panels.
-Ditch the dim, mood lighting. Dimly lit spaces can increase the risks of a fall.
How can an individual prevent their risk of a fall?
-Exercise regularly. Be sure that when you do your exercises that you're focusing on moves that increase leg strength and improve balance.
-Have your eyes checked regularly. Be sure that you eyeglass prescription is up-to-date to maximize vision.
-Talk to your doctor. Check with them to see if any combination of your medications can result in dizziness or drowsiness.
According to the Centers for Disease Control and Prevention, one in every three adults fall each year and many suffer from severe injuries, such as head trauma and hip fractures. These falls can greatly increase your risk of an early death.
Falls are the number one cause of injury death to residents who are 65 and older. Falls are also the number one cause on nonfatal injuries and admissions into the hospital for trauma. In 2009, there were more than 2 million nonfatal fall injuries among older adults that resulted in treatment from an emergency room. More than 581,000 of these older adults were hospitalized. More than 18,000 older adults died from these unintentional injury falls in 2007 alone. During that year, more than 81 percent of all fall victims were older adults. These death rates from falls among older residents have witnessed a significant increase over the last ten years.
Direct medical costs of falls costs more than $19 billion in 2000. Fatal falls totaled roughly $179 million while nonfatal injuries cost approximately $19 billion.

Associates and Bruce L. Scheiner, Attorneys for the Injured, is a law firm dedicated to representing injury victims in personal injury and wrongful death claims throughout South Florida, including Fort Myers, Cape Coral, Naples, Port Charlotte and Sebring. Call for a free and confidential consultation to discuss your rights. 1-800-283-2900.
More Blog Entries:
Holidays a dangerous time for accidents on business property in Fort Myers, Florida Injury Lawyer Blog, December 10, 2010
Slip and Fall Accidents Not As Simple as They Seem… , Florida Injury Lawyer Blog, September 23, 2009