Everyone thinks they know how dangerous texing while driving is, but do you know just how deadly it can really be? Ask a Naples woman who recently lost her pregnant daughter because of a distracted-driving accident, according to WINK News. Now, to increase awareness of this dangerous habit, drivers are filmed while attempting to complete an obstacle course while texting. Supports hope to illustrate your increased risks for being involved in a serious car accident in Fort Myers and elsewhere because of distracted-driving.
"She was going to walk the block to finish packing her stuff and I was to meet her there, pick her up with her belongings, and drive her back to her apartment she just got," said Kristin Murphy, the mother of the victim.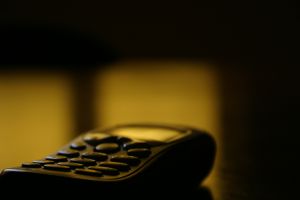 Our Naples car accident attorneys understand the dangers of distracted driving. But we would like all motorists to understand the dangers and risks that accompany these poor driving habits. As technology continues to advance, the number of distracting devices available to drivers increases. It's not only technology though. A driver can be distracted by virtually anything, including other drivers, the radio, their current mood and even maps. It is important for all drivers to focus on one thing, and one thing only, while behind the wheel of a motor vehicle — driving!
Kristin's daughter was in the process of moving out into her own apartment back in March of 2009 when the accident occurred. Her new apartment was only a block away from her mother's house.
Her daughter was passing through the intersections of U.S. 41 and Airport Pulling Road, and never made it.
"18-year-old boy on his cell phone didn't see them crossing the street and hit both girls," recalled Kristin. "Chelsey was hit first. She took the brunt of the injury. She flew up on the hood, hit the windshield and was thrown 30-feet. Her friend was dragged a 105-feet by the car. Both girls were trauma-1 alerts, taken to Lee Memorial Hospital via the helicopter."
Kristin's daughter died a few days later in the hospital. The distracted driver never even knew he hit anyone.
"The police officer asked him what he was doing– said he was talking to his friend on the phone when the impact occurred," said Kristin. "The police officer asked him if he knew what he hit and he said, 'I think it was a water cooler.' The dragging part was my daughter's friend he drug here 100-feet."
Kristin now advocates against distracted driving. She recently attended an event at the speedway at Disney. This is where Kristin watched parents take their teen drivers on an obstacle course that was set up by Allstate Insurance.
"The phone rings. You sort of feel bad if you don't answer it. If someone sends you a text, your PDA buzzes, people feel like they have an obligation to respond to the person when they really have an obligation to themselves and other people on the road to keep them safe," said Allstate CEO, Thomas Wilson.
Drivers at the speedway were to complete the obstacle course three times. First they had to go through it without any distractions. The second time they went through it one the phone and the third time they were to complete the course while trying to text and having passengers distract them. Cameras on the vehicle captured everything they ran over and even the driver's reaction.
"When you're talking on the phone you're into your conversation you're actually visualizing the person you're talking to. You can see straight ahead, but you have tunnel vision; you can't see what is on your sides," Kristin explained.
Kristin now has a national PSA on YouTube that features her daughter's face and a strong message about two lives that are forever changed.
"Chelsey's dreams are buried with her and this boy's dreams are gone. He can't be a police officer. He can't do that. He has two felonies now." she said.
Distractions affect drivers in a number of ways. For one, it slows their reaction time to the same slow-reaction time of a driver who is legally drunk. Drivers who use a cell phone behind the wheel of a motor-vehicle are 4 times more likely to be involved in a serious car accident. For the safety of you, your loved ones and everyone else on our roadways, we ask that you hold off on the distractions until you've come to a complete stop on the side of the road. No life is worth losing over a phone call or a text message.

Associates and Bruce L. Scheiner, Attorneys for the Injured, is a law firm committed to representing car accident victims throughout South Florida, including Naples, Fort Myers, Sebring and Cape Coral. Call for a free and confidential appointment at 1-800-283-2900.
Additional Resources:
Naples woman fights to stop distracted driving, WINK News
More Blog Entries:
Global Campaign Looks to Decrease Number of Vehicle Accidents in Fort Myers and Worldwide , Florida Injury Lawyer Blog, May 13, 2011
Parents Asked to Speak with their Teens about Driving Habits to Decrease Risks of Fatal Fort Myers Car Accidents , Florida Injury Lawyer Blog, April 22, 2011
Local Intersections Impact Risks of Fort Myers Car Accidents , Florida Injury Lawyer Blog, April 16, 2011