The COVID-19 pandemic has many Southwest Floridians in isolation. An increasing number are venturing out for long walks or bicycle rides. While bicycling can be a great way to enjoy the outdoors in a solitary pursuit, taking care to avoid injuries during these challenging times should be a priority.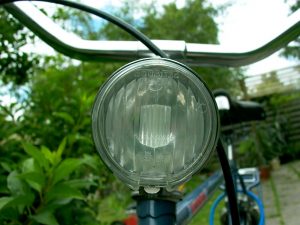 May is traditionally Bicycle Safety month, and the U.S. Department of Transportation's National Highway Traffic Safety Administration (NHTSA) sponsors campaigns to remind drivers and bicyclists to do their part to help reduce deaths and injuries on our roads. However, bicycle shops in Southwest Florida are already experiencing unprecedented demand for sales and service as home-bound adults look for options for outdoor activity.
Our experienced injury lawyers in Fort Myers and Cape Coral know that novice adult cyclists are among the most likely to be injured as they embark on a new hobby and, in many cases, relearn a skill from childhood.
The San Francisco Chronicle is among the media outlets reporting the surge in cycling during the pandemic. Currently, 40 million California residents are under a shelter-in-place order and walking and cycling are among the few remaining outdoor options. In major metropolitan areas, including New York City, which has become the epicenter of the pandemic in the United States, authorities have actually promoted cycling as the safest transportation option.
The number of deaths from bicycle incidents have increased 29% over an eight-year period, from 793 in 2010 to 1,024 in 2017, according to the National Safety Council. Of the 1,024 bicyclist deaths in 2017, 679 involved motor vehicles. The NSC reports more than 500,000 are injured in bicycle accidents each year.
In Florida, the news is even worse. Florida reports more fatal bicycle accidents each year than any other state. And U.S. News and World Report lists Cape Coral as the most dangerous city in America for bicycle accidents.
Bicycle Safety in Southwest Florida
While many bicycle accidents involving a motor vehicle are the fault of the vehicle's driver, anytime you are on the road — whether in a vehicle, on foot or on a bicycle — there is much you can do to reduce your risks.
The National Highway Traffic and Safety Administration offers a wealth of resources for new cyclists.
Wearing an appropriate bicycle helmet is at the top of any safety list. There is no difference between riding a motorcycle and riding a bicycle when it comes to the risk of head injuries as most serious and fatal injuries result from a rider striking the ground or another foreign object.
Novice riders should also take into account their skill level when choosing a location to ride. Beginning riders, or those who have not rode a bicycle regularly in many years, should avoid main thoroughfares or bike lanes that are not separated from traffic, in favor of more isolated riding trails.
Personal Injury and Bicycle Accidents
Our bicycle injury lawyers know these are complex cases. Accident victims are often very seriously injured and face lost wages, staggering medial bills, and a long road to recovery. Identifying all responsible parties, and their associated insurance polices, is critical to making an adequate recovery.
Those liable for damages in the wake of a serious or fatal bicycle accident in Southwest Florida may include an at-fault driver, a vehicle's owner, other insurance policies in place on vehicles in a driver's household, and a victim's own auto insurance policy.
If you or a loved one is injured, call Associates and Bruce L. Scheiner, Attorneys for the Injured, at 1-800-646-1210.