Florida is one of the worst places in the country to be a pedestrian. Data released earlier this year from the National Highway Traffic Safety Administration (NHTSA) shows that of the 5,400 fatal pedestrian accidents nationally in 2015, there were 628 that happened in Florida. To put this in context, Florida claims about 6.25 percent of the nation's population, but nearly 12 percent of its pedestrian accidents.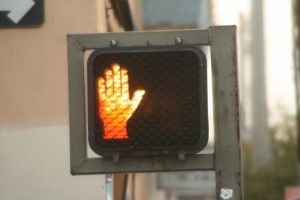 But just because a pedestrian accident happens – even one that results in serious injuries – doesn't automatically mean the injured party will be entitled to damages. It is still necessary for claimants to be able to prove by a preponderance of the evidence that defendant motorist was negligent in striking the plaintiff, causing the asserted injuries. This isn't to say you must be 100 percent innocent in the entire incident. In fact, Florida operates under a standard of pure comparative negligence (per F.S. 768.81), which means even if you are 99 percent to blame for what happened, you could technically still collect that other 1 percent in damages from at-fault parties.
However, a recent case before the U.S. Court of Appeals for the First Circuit (which oversees cases out of Puerto Rico, where this claim originated), plaintiffs still have to establish by a preponderance of the evidence that the other party was negligent.
What is Negligence?
The laws governing negligence in Florida are found in Chapter 768 of Florida statutes. Negligence is recognized as the failure to use a degree of reasonable care as would be expected in order to reduce the risk of harm to someone else. It's the legal basis for many personal injury cases, which would include pedestrian accidents as well as car accidents, slip-and-fall injuries and premises liability claims.
On the road, reasonable care usually involves following the rules of the road and being alert, sober and attentive to road conditions and other traffic. Failure to do so resulting in a crash may be grounds for a lawsuit.
What is a Preponderance of the Evidence?
A preponderance of the evidence is the standard of proof that juries will consider when they weigh your claim. In general, it means more than 50 percent of the evidence tends to point one way or the other. It's the burden of proof that is employed in all civil trials. It also means the case is proven as "more likely than not."
Injuries Not Enough
In the case recently before the First Circuit, plaintiff was on his way to a bank when he was struck by a car while crossing the street. Plaintiff alleged he was struck just as he was stepping from the street onto the sidewalk in front of the bank.
Defendant driver argued he struck plaintiff closer to the middle of the road. He further argued that while there was damage to the front passenger side of his vehicle, that was from an earlier crash. He insisted he was sober, not distracted and obeying all traffic laws, while plaintiff was not in a designated crosswalk. Plaintiff was reportedly obstructed from view by a large sport utility vehicle traveling the opposite direction, and defendant insisted he didn't see plaintiff until he was almost directly in front of his car. He applied the brakes but he was too late.
Jurors found in favor of the defendant, finding the greater weight of evidence did not support plaintiff's claim.
Plaintiff appealed, but the appellate court affirmed, despite plaintiff's arguments that the verdict was contrary to the weight of the evidence. The court held that a reasonable jury could find defendant's version of the crash persuasive.
When certain facts are in dispute in an injury lawsuit, having an experienced lawyer by your side is imperative to help you meet your proof burden and win your case.
Call Associates and Bruce L. Scheiner, Attorneys for the Injured, at 1-800-646-1210.
Additional Resources:
Mejias-Aguayo v. Doreste-Rodriguez, July 12, 2017, U.S. Court of Appeals for the First Circuit
More Blog Entries:
Used Car Buyers Beware: Dangerous Defective Airbags Could be Lurking, July 3, 2017, Fort Myers Pedestrian Accident Lawyer Blog