Please Don't Drink and Drive.
Probably the 10,000th time we've written that message on our blog but it bears repeating: Please don't drink and drive.
Not during the busy holiday season full of opportunities to imbibe. Not after the new year. Not ever.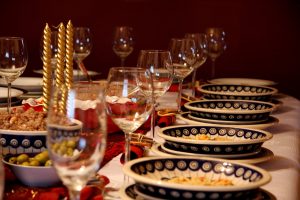 For half a century, Associates and Bruce L. Scheiner, Attorneys for the Injured, has made a focus of fighting for the rights of victims who have been seriously injured or killed by the senseless crime committed by a driver who gets behind the wheel after consuming alcohol, or while otherwise intoxicated. We know drunk driving would not be a problem if everyone had seen the devastation, the shattered families, and the guilty defendants whose lives will never be the same.
While the coronavirus pandemic has brought much of life to a standstill, safety advocates are uncertain of the impact it will have on drunk driving risks through the busy holiday travel season. Only 3 million are expected to fly over the holiday, but AAA estimates more than 80 million plan to hit the road on a trip of 50 miles or longer.
And the shorter trips can be just as dangerous. While many nightclubs, bars and restaurants remain closed, or are operating at reduced capacity, authorities worry private parties and holiday gatherings will increase the risk of unsupervised drinking and over-imbibing by drivers who then get behind the wheel for the "short" trip home.
Then there is the opioid epidemic and the relaxed marijuana laws, which both pose a hidden risk to motorists on the road.
Celebrate Responsibly This New Year
Our injury lawyers in Fort Myers and Cape Coral urge you to celebrate responsibly. We have long supported the local chapter of Mothers Against Drunk Driving, and sobriety checkpoints and roving patrols conducted by local law enforcement. And we will continue to do so. A driver who is convicted of drunk driving will lose his license and can expect to incur costs of more than $10,000.
That's if no one is hurt. The costs of an injury accident are often incalculable.
Do your part:
Make a plan: In today's world of Lyft and Uber, there is never a reason to drive after consuming any amount of alcohol or other mind-altering substance. Staying off the road after dark can be another excellent strategy to reduce your risks.
Celebrate responsibly: Eat regularly, drink plenty of non-alcoholic beverages, practice safe social distancing and beware of dangers associated with water or other recreational activities.
Be a smart host: Keep gatherings small, offer plenty of non-alcoholic beverages, stop alcohol service early, and make sure everyone has a safe travel plan at the outset of your celebration. Know that Florida's social host law may hold you responsible for injuries that occur as a result of irresponsible alcohol service or alcohol service to minors.
We join you in celebrating the end of 2020! And we hope you have a peaceful and productive start to what we all hope will be a much better and brighter 2021.
If you or a loved one is injured, call Associates and Bruce L. Scheiner, Attorneys for the Injured, at 1-800-646-1210.