So you got a bicycle. Now what?
Our bicycle injury lawyers in Fort Myers and Cape Coral encourage you to put safety at the forefront of everything you do. And proper safety precautions begin long before you hit the road.
Florida is the most dangerous place in the nation to ride a bicycle. In 2018, there were 6,568 bicycle crashes in Florida, resulting in 148 deaths and 6,175 injuries, according to the National Highway Traffic Safety Administration. And area bike stores have reported record sales throughout the coronavirus pandemic as hundred of new riders take to the streets and trails of Southwest Florida.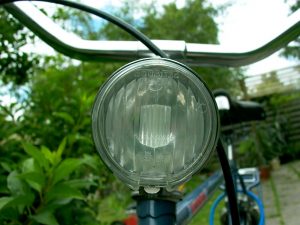 There have been several fatal high-profile bicycle accidents in Lee County each year, even as local planners have worked to address inadequate infrastructure and inattentive or dangerous motorists.  F.S. 316.083 requires motorists to leave at least 3-feet when overtaking and passing a cyclist. However, lax enforcement has provided little deterrent to the harried and distracted motorists with which cyclists are forced to share the road.
Consequently, riders are always at risk and should keep safety at the forefront of bicycle selection. Proper helmets, as well as lights, mirrors and reflective gear should be purchased at the outset and the cost considered when purchasing a new bicycle.
Bicycle Injury Claims in Southwest Florida
It's not like riding a bike.
A significant number of injuries occur to middle-aged riders each year, with men ages 40-65 at highest risk of being seriously or fatal injured. Adult riders can absolutely benefit from taking local rider-safety courses, and from starting out slow on neighborhood streets with less traffic.
An experienced bicycle accident lawyer should always be consulted as soon as possible after a collision. These are serious cases that often result in very serious, disabling injuries for riders. Often a parent and primary wage earner, recovery and recuperation can be lengthy and long-term consequences can have a long-term impact.
Riders must always make sure they are carrying adequate automotive insurance. We have written extensively about Florida's low mandatory minimums and the fact that uninsured/underinsured motorist coverage is not required. Riders must make sure they have both adequate policy limits and UM/UIM coverage. Far too many accidents in Florida involve a bicyclist who is struck by a car, or forced off the road by a vehicle, in cases where the driver does not stop. In many other cases, drivers carrying the state minimum $10,000 liability insurance will be wholly incapable of offering meaningful compensation to an injury victim.
Carrying uninsured/underinsured motorist coverage is one way riders can protect themselves from the devastating consequences of being involved in a collision with a driver who does not stop, does not have insurance, or does not have adequate insurance to pay for resulting injuries and other damages.
By carefully choosing your new ride, pre-purchasing all of the necessary safety equipment, educating yourselves about the risks, and riding in a safe and responsible manner, you can be well on your way to keeping yourself from becoming a statistic.
If you or a loved one is injured, call Associates and Bruce L. Scheiner, Attorneys for the Injured, at 1-800-646-1210.