Unintentional injuries-such as those caused by burns, drowning, falls, poisoning and road traffic-are the leading cause of morbidity and mortality among children in the United States. According to the Centers for Disease Control and Prevention (CDC), there are more than 12,000 people under the age of 19 who are killed and more than 9 million who are treated in emergency departments for nonfatal injuries each year.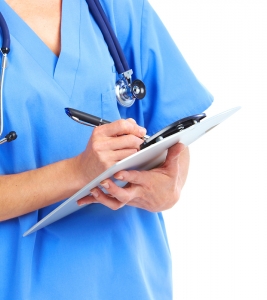 Typically, boys are injured more often than girls. Injuries due to transportation were the leading cause of death for children. Our child injury attorneys know parents play a critical role in helping protect children from suffering tragedy. There are small and important steps that we all can take to help to ensure the safety of our children. It only takes a second to lose a young life, and it only takes a second to save one.
Motor vehicle traffic–related deaths were the leading cause of death for those under the age of 20.

Motor-Vehicle Accidents:
Placing children in age- and size-appropriate car seats and booster seats reduces serious and fatal injuries by more than half. While 96 percent of parents and caregivers believe their child safety seats are installed correctly, research shows that seven out of 10 children are improperly restrained. According to the National Center for Statistics and Analysis (NCSA), nearly 250,000 children are injured every year in car accidents. Children are also at serious risk of being killed or seriously injured on the roads when they are on foot. In 2011, pedestrians made up more than half of the children killed in road accidents and two-thirds of those seriously injured.
Burns:
Many ordinary things in a home – from bath water and hot food to electrical outlets – can cause burn injuries. Be alarmed. Install and maintain smoke alarms in your home-on every floor and near all rooms family members sleep in. Test your smoke alarms once a month to make sure they are working properly. Remember to keep space heaters at least three feet away from anything that can burn, and always closely supervise children and pets when the heater is turned on. – See more at: http://www.safekids.org/tip/fire-safety-tips#sthash.iEZu83ou.dpuf
Drowning:
Most children are drawn to water. It's sparkly. Things float in it. And it's fun to splash. But water safety is no minor matter. Never leave a baby unattended in the bath. If you must answer the telephone or door, don't rely on an older sibling to watch the baby; wrap your baby in a towel and bring him or her with you. Drowning can happen very quickly and in less than 1 inch. Home swimming pools should be surrounded by a fence that prevents a child from getting to the pool from the house. There is no substitute for at least a four-foot-high, nonclimbable, four-sided fence with a self-closing, self-latching gate.
Falls:
These injuries resulted from activities such as climbing on furniture, playing near an unsecured window, falling down stairs or playing on playgrounds. Move furniture away from windows. Use furniture straps to secure all dressers, TV stands, bookshelves and any other top-heavy furniture or furniture that may become top heavy when a drawer is opened. Remove items that are appealing to children from the top of furniture. Do not allow your child to play or jump on furniture. Never leave babies alone on any furniture, even if they have never rolled over.
Poisoning:
Half of the 2.4 million calls to Poison Control Centers in 2010 involved children ages 5 and under. In fact, 9 out of 10 poisonings occur at home. Don't rely on packaging to protect your kids – child-resistant packaging does not mean childproof packaging. Keep medicines and toxic products, such cleaning solutions, in their original packaging where children can't see or get them. If you must store items under the sink, use safety latches that lock every time you close the cabinet.
Associates and Bruce L. Scheiner, Attorneys for the Injured, is a law firm dedicated to representing accident victims in personal injury and wrongful death claims in South Florida. Call today for a free and confidential consultation to discuss your rights. Call 1-800-283-2900.
More Blog Entries:
Risk of Child Death in Hot Vehicles on the Rise in Southwest Florida , Florida Injury Lawyer Blog, July 23, 2013
Toppling Appliances Injuring Our Youngest Family Members, Florida Injury Lawyer Blog, December 26, 2013