As a general rule, the law places a duty upon landowners and possessors to make their property safe from dangerous conditions so that people who come upon the land are not injured. Unsafe premises conditions can exist just about anywhere, including shopping centers, apartments, sports facilities, farms, or open parcels of land.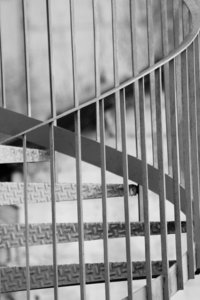 Our premises liability attorneys know the burden of proof, overwhelmingly falls on the plaintiff in such cases. When someone suffers a serious fall injury or other injury on commercial property, getting timely legal advice can be critical to proving your case. If the case must be litigated, you will need all the evidentiary support you can gather. One of the most common of these claims is slip and fall accidents. While a number of things can cause a slip and fall accident in Southwest Florida, the primary cause of this type of accident is a slippery surface. When spills aren't cleaned up right away, wet floors aren't dried properly, or floor mats aren't secured, people often suffer serious injuries as a result.

One out of every three adults aged 65 and older suffers a fall injury each year. Of those who fall, roughly 30 percent suffer moderate to severe injuries that make it hard for them to get around or live independently, and increase their risk of early death.
Slip, trip, and fall accidents can be truly life-altering. They are in fact the second leading cause of accidental death behind motor vehicle accidents and they result in approximately 17,000 deaths per year.
The legal theory of premises liability holds property owners and residents liable for accidents and injuries that occur on their property.
Typically the owner of the property is the person responsible for injuries caused by negligent maintenance of the property. However, many commercial properties are leased to business tenants, and the property owner might not control the property. In these kinds of cases, the business or person who is renting the proper takes responsibility for keeping the property safe, although the property owner may still share liability. In residential instances, both the tenant and the landlord may share the responsibility.
When proving a premise liability claim, you must make sure:
-the property owner was responsible for unsafe conditions resulting in a slip and fall injury;
-the property owner, while aware that dangerous conditions existed on the property, failed to correct these conditions;
-the property owner knew or should have known about the danger because a reasonable person would have discovered the problem and taken steps to prevent injuries.
Following an accident, do not grant interviews or give statements about the accident or your injuries without consulting with an attorney. Insurance representatives of the potential defendant owner are trained to be extremely pleasant, but their mission is to gather information to defeat or minimize your potential claim. They know that a statement taken from an unrepresented person who has experienced a fall is likely to provide some benefit to them. And they are well versed in the legal principles involved and the defenses at their disposal.
Associates and Bruce L. Scheiner, Attorneys for the Injured, is a law firm dedicated to representing accident victims in South Florida. Call today for a free and confidential consultation to discuss your case. 1-800-283-2900.
More Blog Entries:
Fort Myers Nursing Home Abuse or Neglect – Visitor Vigilance Often Key, Florida Injury Lawyer Blog, December 30, 2013
Slip and Fall Accidents Not As Simple as They Seem…, Florida Injury Lawyer Blog, September 23, 2009