The 46th Annual Fort Myers Boat Show will take place next weekend on the downtown waterfront.
Organizers expect the biggest event ever, with nearly 500 boats of all types. More than 100 boat brands will be represented and hundreds of booths will be selling gear and other accessories. Go Boating Florida reports Southwest Florida Marine Industries Association has made a substantial investment in floating docks and other equipment to accommodate boaters visiting the City Yacht Basin.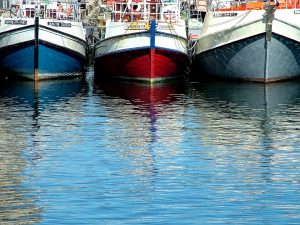 Boat show hours are 10 a.m. to 6 p.m. Thursday, Nov. 15, through Saturday, Nov. 17; and 10 a.m. to 5 p.m. Sunday, Nov. 18. For more information, visit Go Boating Florida.
The event serves as a timely reminder that winter boating season in Southwest Florida is officially underway. The most recent statistics suggest Lee County is the most dangerous in the state when it comes to deadly boating accidents, according to The News-Press. 
Southwest Florida Boating Accident Risks
Already in October, a man was killed after a boating accident on the Caloosahatchee River. NBC2 News reports the 60-year-old man was ejected from a 20-foot-boat he was operating after hitting a wave created by another boat.
Florida registers more vessels than any state in America and also reports more boating accidents than any other state.
Florida Fish and Wildlife Conservation Commission reports nearly 1 million vessels were registered in Florida last year and 766 boating accidents were reported to law enforcement. Sixty-seven boaters were killed and nearly 500 were seriously injured. Those in smaller vessels were most at risk, with personal watercraft accidents accounting for 20 percent of accidents, and vessels under 21 feet in length involved in nearly three-quarters of all fatal boating accidents.
Monroe (Florida Keys), was Florida's most dangerous county, followed by Miami-Dade and Broward counties. Lee County was 5th most dangerous. Collier County ranked 8th. Drowning and incapacitating head injuries continue to be the leading cause of death in Southwest Florida boating accidents.
Southwest Florida Boating Safety
Our injury attorneys in Fort Myers and Naples encourage all boaters to participate in a Florida boater safety course and to always wear a life vest. Drowning remains the number one cause of fatal injury. In many cases, a life vest can save even an incapacitated accident victim.
Those who rent or charter vessels also need to make sure they are dealing with a licensed, reputable company. The News-Press recently reported a Coast Guard sweep of Southwest Florida that targeted illegal charter operations. Charter operators without a valid license may lack the U.S. Coast Guard training that goes with it. Customers may also not be protected by liability insurance.
Coast Guard licenses also limit the number of passengers a commercial boat can carry based on required training and experience as well as physical exams and random drug screens.
From miles of sandy beaches, to the Caloosahatchee River, Lake Okeechobee and the barrier islands, Southwest Florida is a boater's paradise. Together we can make it safer.
If you or a loved one is injured, call Associates and Bruce L. Scheiner, Attorneys for the Injured, at 1-800-646-1210.