Lee County is nearing 100 traffic deaths for the third year in a row.
The News-Press reported a series of fatal traffic accidents that claimed five lives the week before Christmas, including the death of a 58-year-old safe-cycling activist. The 58-year-old rider was struck on U.S. 41 as he cycled northbound ahead of a 2016 Dodge Ram pickup truck, which rear ended his bicycle, according to the Florida Highway Patrol. Our injury lawyers in Southwest Florida know Lee County traffic collision risks have increased substantially in recent years. Other holiday traffic deaths this year include: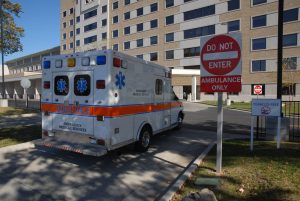 A 19-year-old pedestrian was killed in a crash on State Road 82 at Buckingham Road.
A  45-year-old motorist died in a crash at Dr. Martin Luther King Jr. Boulevard and Veronica Shoemaker.
A 74-year-old Boca Grande woman died after her car crashed into a parked truck. She was not wearing a seatbelt.
A 28-year-old Fort Myers woman died along Interstate 75, after her pickup struck a truck being towed near Palm Beach Boulevard.
An 81-year-old Fort Myers man died in a single-vehicle crash after veering off the roadway and running into a building.
A 48-year-old Cape Coral man was killed after being ejected from his car in a rollover crash on Veteran's Parkway south of Pine Island Road.
By mid-December a total of nine people had lost their lives on Lee County roads this month, with the most dangerous part of the holiday travel season just getting underway. WINK News reports Lee County has had 290 crashes the last three years that were reported between Dec. 23 and Jan. 1. A total of 86 Lee County traffic fatalities had been reported through Christmas Day, according to Florida's Integrated ReportedExchange System. More than 12,000 traffic collisions have been reported in Lee County this year, injuring nearly 5,000 motorists.
Twenty-one pedestrians have been killed, as well as three cyclists.
Last year, 106 Lee County traffic deaths were reported, compared to 102 deaths in 2016 and 71 deaths in 2011.
Traffic Accident Prevention a 2019 Goal
As we begin the new year, our car accident lawyers in Fort Myers and Cape Coral urge you to make a fresh start when it comes to traffic safety.
The Basics: Wear your seatbelt and make sure children are properly restrained, including use of booster seats and child car seats.
Distraction: Will kill you. We take driving for granted because it becomes a commonplace function of our lives. Never forget it is the most dangerous part of your day. Pay attention. Even if you don't cause an accident, paying attention will allow you to drive defensively and can help prevent you from colliding with an at-fault motorist.
Patience: We are entering the height of tourist season in Southwest Florida. Allow extra time to reach your destination. Don't tailgate. Don't speed. Use your signals.
By re-committing to safe driving you can not only reduce your risks of being involved in a motor-vehicle collision, you will reduce the chances you are found financially responsible for causing an "accident."
If you or a loved one is injured, call Associates and Bruce L. Scheiner, Attorneys for the Injured, at 1-800-646-1210.