As part of our focus on road safety as we enter 2019, it's important to note the vulnerable road users at highest risk of being involved in a serious or fatal traffic accident in Southwest Florida.
As we reported recently on our Florida Injury Lawyer Blog, Lee County and Collier County continue to see an increasing number of traffic deaths. 
Through Christmas Day, more than 12,000 traffic collisions have been reported in Lee County this year, injuring nearly 5,000 motorists and claiming 86 lives. More than 100 traffic fatalities were reported in Lee County in both 2017 and 2016, compared to 71 traffic deaths reported in 2011.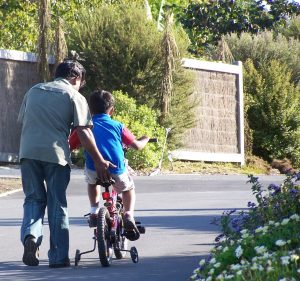 Risky Business on SWFL Roads
Our injury lawyers in Cape Coral and Fort Myers continue to see outsized accident risks among certain populations of road user, including:
Elderly drivers: Just before Christmas, An 81-year-old Fort Myers man died after veering off the roadway and running into a building. Police say he may have suffered a medical emergency. A 74-year-old Boca Brande woman died in a separate single-vehicle crash.
Pedestrians: A 19-year-old pedestrian was recently killed on State Road 82 at Buckingham Road.  More than 20 Lee County pedestrian fatalities have been reported in 2018.
Bicyclists: Three riders were killed in Lee County cycling accidents in 2018. Like pedestrians, these vulnerable road users face risk of serious or fatal injury whenever a collision occurs. And like pedestrians, they continue to face outsized risk because of inadequate infrastructure (bike trails and sidewalks) and inattentive or aggressive motorists.
Motorcyclists: Florida leads the nation in number of motorcycle fatalities each year. Associates and Bruce L. Scheiner, Attorneys for the Injured, has been a strong advocate and supporter of rider rights in Southwest Florida since the 1970s.
Teen Drivers: New drivers always face higher collision risks. Making driving safety a routine for your young driver can go a long way toward reducing collision risks. Understanding the risk factors — including speed, failure to wear seat belts, driving distracted and riding with too many passengers — can help you tailor a teen's driver education and how to best hold them accountable for unsafe driving behavior.
Auto Insurance Protection in Southwest Florida
As we recently reported, purchasing uninsured motorist (UM)/underinsured motorist (UIM) coverage is among the best things you can do when it comes to protecting you and your family in the event of a traffic collision. Without such coverage, your insurance policy may be worthless in the event of a collision with an at-fault driver who lacks sufficient auto insurance coverage. Florida's minimum insurance coverage of $10,000 Personal Injury Protection and $10,000 property damage coverage is the lowest in the nation. And more than 1-in-4 Florida drivers carry no insurance at all, despite the law. Unfortunately, these motorists also tend to cause more than their share of traffic collisions.
UM/UIM coverage can also offer vital protection in the event you are injured while walking, cycling or riding a motorcycle. As a Southwest Florida resident, you shouldn't be without it.
If you or a loved one is injured, call Associates and Bruce L. Scheiner, Attorneys for the Injured, at 1-800-646-1210.