Every year, tens of thousands of motorcycle enthusiasts come roaring into Florida or travel from various corners of the state to attend the two biggest annual motorcycle events on the East Coast: Bike Week and Biketoberfest, both held in Daytona Beach. The former is held every spring and the latter every fall. These yearly events draw huge crowds and are great for local and state economies.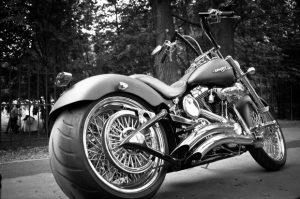 However, motorcycle accidents also spike during that time. Officials have estimated nearly 500 people have died in motorcycle accidents in Flagler and Volusia counties between 2005 and 2015, with more than one-third of those crashes involving one of the areas two big biking events. That's according to an analysis of data from the National Highway Traffic Safety Administration (NHTSA) conducted by the Daytona News-Journal. Those incidents have included:
Motorcyclists crashing into utility poles at 45 mph.
Motorcyclists drifting into oncoming traffic on S.R. 40.
Motorcyclists losing control and being thrown from their rides.
Just at the most recent Bike Week, one man died and three were injured in a Saturday crash when two motorcycles collided. The following day, a female rider was killed in another crash.
Still, there may be a silver lining in the analysis. That is that motorcycle deaths at these two massive events appear to have been at a historic low in 2015 (the last year for which final numbers are available). 
Understanding why these numbers are falling is important, particularly given the fact that crashes overall nationally and in Florida have risen in recent years. Officials with local law enforcement agencies attributed the reduction in fatal motorcycle accidents to reduced crowd sizes. These events have dropped off in popularity "significantly" since 2003 and 2005, say county sheriff's offices.
Authorities say that for every year in the 10 prior to 2015, at least 25 percent of the fatal motorcycle accidents in that region of Florida occurred at these bike rallies. Most were men between the age of 43 and 65, and those under the age of 30 accounted for a quarter of those killed.
But while attendance seems to have dropped off, officials say they did not lower the enforcement efforts. They believe that may account for some of the drop-off as well. They are quick to address potentially lethal actions on the bikes, including impaired operation and reckless driving. Whereas bike week rally deaths accounted for more than half of all motorcycle deaths in the area in 2011, they accounted for 18 percent by 2015. What that means is it's not just the number of deaths that are falling, but also the percentage. That tells us the event is getting safer, and the lower number isn't solely because of reduced attendance.
Officials with the Florida Department of Transportation had long identified March as an extremely dangerous month for motorcyclists, and had for years been stepping up education and awareness campaigns in the month prior. These efforts have continued, most recently with a one-minute public service announcement warning against distracted driving and failure to watch for motorcyclists. The video features a motorcyclist struck by a distracted driver. As the motorcyclist lays injured on the roadway, the question is asked: "Do you see me now?"
Call Associates and Bruce L. Scheiner, Attorneys for the Injured, at 1-800-646-1210.
Additional Resources:
Motorcycle deaths during Bike Week fall to historic low, March 13, 2017, By Mike Finch II, The News-Journal
More Blog Entries:
NASCAR Injury Lawsuit Settled With Fan, March 19, 2017, Motorcycle Accident Lawyer Blog