Every year, tens of thousands of motorcycle enthusiasts come roaring into Florida or travel from various corners of the state to attend the two biggest annual motorcycle events on the East Coast: Bike Week and Biketoberfest, both held in Daytona Beach. The former is held every spring and the latter every fall. These yearly events draw huge crowds and are great for local and state economies.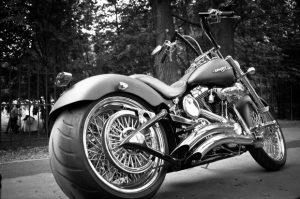 However, motorcycle accidents also spike during that time. Officials have estimated nearly 500 people have died in motorcycle accidents in Flagler and Volusia counties between 2005 and 2015, with more than one-third of those crashes involving one of the areas two big biking events. That's according to an analysis of data from the National Highway Traffic Safety Administration (NHTSA) conducted by the Daytona News-Journal. Those incidents have included:
Motorcyclists crashing into utility poles at 45 mph.
Motorcyclists drifting into oncoming traffic on S.R. 40.
Motorcyclists losing control and being thrown from their rides.
Just at the most recent Bike Week, one man died and three were injured in a Saturday crash when two motorcycles collided. The following day, a female rider was killed in another crash.
Still, there may be a silver lining in the analysis. That is that motorcycle deaths at these two massive events appear to have been at a historic low in 2015 (the last year for which final numbers are available).  Continue reading →