Over the last several years, bike-sharing programs have become increasingly popular across the country, including South Florida.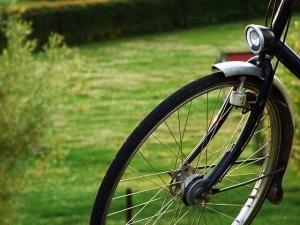 Programs have been introduced so far in Broward (B-cycle), Miami Beach (DecoBike), Delray Beach and St. Petersburg, just to name a few. These programs have been promoted as a way to get around quickly and get some exercise to boot.
However, our Fort Myers bicycle accident attorneys know this comes at a price. A team of researchers from the U.S. and Canada found that in cities where bike-sharing programs had been unveiled, the number of traumatic brain injuries has soared.

Researchers poured through data on serious brain injury treatments in trauma centers located in five cities, both 12 months before and 12 months after bike-sharing programs were implemented. Cities included were Miami Beach, Washington, D.C., Boston, Minneapolis and Montreal. They also analyzed three cities that lacked a bike-sharing program.
It was found that bike-sharing programs were associated with a nearly 15 percent increase in the risk of bicycle-related head injuries. In the control cities, there was no increase in bicycle head injuries during the study period.
The study, published in the latest issue of American Journal of Public Health, unfortunately confirms the fears of public health officials and bicycle safety advocates. The biggest problem, researchers believe, is that many of these programs don't provide helmets to riders.
The report is especially troubling in light of a recent report from the Lee County Metropolitan Planning Organization indicating bicycle injuries in Lee County in 2013 were the highest they'd been in 13 years. So far this year, the organization reports 70 bicycle injuries in the county.
While Lee County doesn't have a bicycle-sharing program, there have been a few Complete Streets initiatives aimed at making certain stretches of road friendlier for cyclists, including acceptance of a $10 million federal grant. Unfortunately, that hasn't translated into friendlier attitudes from motorists.
Just recently, Cape Coral police arrested a man whom witnesses allege fired a semi-automatic handgun at a bicyclist who asked that he slow down. Three other motorists stopped to help the cyclist.
Then in Fort Myers last month, police arrested a motorcyclist whom they allege intentionally ran over bicyclist in an apparent act of road rage.
Also last month along Three Oaks Parkway in San Carlos Park, officials say two cyclists were hospitalized after being struck by a vehicle while riding in the bicycle lane.
It's important for motorists to understand they are required by law to give cyclists at least three feet of space. Traffic safety advocates also remind drivers to remain distraction-free and substance-free.
And in places that do offer bike-sharing, advocates urge riders to bring their own helmets and practice due caution by always following the rules of the road.
Call Associates and Bruce L. Scheiner, Attorneys for the Injured, at 1-800-646-1210.
Additional Resources:
Brain Injury Rate Rose In Cities After Bike-Sharing Rolled Out, June 12, 2014, By Scott Hensley, NPR
More Blog Entries:
Florida Dram Shop Lawsuit Results in $11M Verdict, June 8, 2014, Fort Myers Accident Lawyer Blog