An insurance company for a construction contractor in Florida was not required to indemnify the company from a lawsuit filed after the death of a subcontracting employee at a job site, according to a ruling by the U.S. Court of Appeals for the Eleventh Circuit.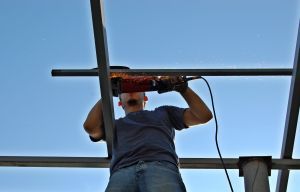 The case, Stephens v. Mid-Continent Casualty Co., stems from a third-party liability lawsuit filed by the worker's widow against the insurance company of the general contractor.
Cape Coral construction accident lawyers recognize that at the heart of the case was the distinction between an independent contractor and a statutory employees as it pertains to worker compensation and injury law. The distinction is important because workers' compensation laws say that those benefits are the sole remedy for employees who are hurt on the job. However, workers who suffer job-related injuries can file third-party liability lawsuits against non-employers. Examples might be the site owner, a manufacturer of a certain product or, in some cases, a general contractor.

In the Stephens case, however, the insurance company argued that the worker had been a statutory employee of the general contractor, and therefore was covered under the employee exclusion clause to the requirement of indemnification against liability lawsuits. The Eleventh Circuit agreed, affirming an earlier decision by the trial court.
This case started back in 2008, when the worker was on site at a construction job helping to install a modular home on a privately-owned property. At some point, he was climbing down a ladder that was attached to the two-story home when the ladder detached from the house and the worker plummeted to the ground. He was pronounced dead on the way to the hospital.
His widow filed a wrongful death action against his direct employer as well as the general contractor on the project. The general contractor had a commercial general liability insurance policy, and alerted the insurer to the lawsuit. However, the insurer refused to defend the contractor in the suit, holding that as the general contractor, it employed the subcontractor and its employees. According to the insurer, that meant the worker in question was a statutory employee.
The general contractor subsequently reached a settlement agreement with the plaintiff, in which the plaintiff would be paid $4.3 million, with the general contractor signing over rights to claims against the insurance company. The plaintiff then had to file suit against the insurance company to collect the $4.3 million.
In analyzing the employer/employee relationship of the general contractor and the worker, it was noted that the general contractor was paying the workers' wages and that it was active in supervising workers. In short, that meant that the worker was a statutory employee, and therefore subject to the exclusion clause in the policy.
Call Associates and Bruce L. Scheiner, Attorneys for the Injured, at 1-800-646-1210.
Additional Resources:
Stephens v. Mid-Continent Casualty Co., April 24, 2014, U.S. Court of Appeals for the Eleventh Circuit
More Blog Entries:
Florida Supreme Court Rules on Third-Party Liability Case, April 10, 2014, Cape Coral Construction Accident Lawyer