A 36-year-old North Port man was killed this week in a rollover crash in North Fort Myers.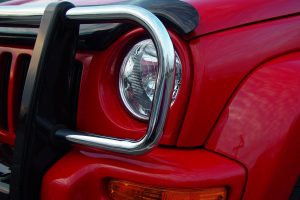 The Florida Highway Patrol reports the incident happened about 10:15 p.m. Saturday on U.S.-41 near the intersection of Avenue A. The victim was traveling southbound with a female passenger and three children in a 2000 Jeep Wrangler when he veered into the median, causing the vehicle to overturn and flip several times, according to NBC News. 
The driver was ejected from the vehicle and was killed. FHP reports he was not wearing a seat belt. The female passenger and a 5-year-old child were both critically injured. The other two children were treated for injuries described as minor. Both were wearing seat belts.
Our car accident attorneys in Fort Myers and Cape Coral know statistically rollover collisions are among those most likely to result in serious or fatal injuries. Knowledge of the risks can help reduce your chances of being involved in a rollover collision, or of being seriously injured if such a crash becomes unavoidable.
Preventing Rollover Accidents and Injuries
When it comes to rollover collisions, reducing the risks associated with ejection will best reduce the chances of being fatally injured. There are a number of risk and injury avoidance strategies that can help keep you safer on the roads of Southwest Florida.
Wear your seat belt: Seat belts will always reduce your risks of being seriously or fatally injured. But being restrained is of critical importance when a rollover collision occurs. Those ejected from a vehicle are unlikely to survive; the laws of physics mean you are most likely to be ejected in the moments before the vehicle rolls over top of you.
Tire maintenance: Bad tires are involved in a disproportionate number of rollover collisions. Worn tires, dangerous or defective tires, and tire blowouts can all lead to a loss of control, resulting in rollover. Now is a great time to have your vehicle serviced and your tires checked as we enter the start of rainy season.
Choice of vehicles: Taller vehicles, such as Jeeps, vans or SUVs, have a higher center of gravity and are therefore more prone to rolling over in a collision or during emergency road maneuvers. Older vehicles also lack traction and stability control and other advanced safety features that reduce the risks.
Beware tipping hazards: Most urban rollover collisions occur when a vehicle "trips" over curbing, often while making a U-turn. A vehicle's inertia at the apex of a turn, combined with one side striking a curb, make it very vulnerable to rollover.
Often, more than one of these factors combine to cause a rollover accident. In this case, we don't know the vehicle's tire condition, but we know the victim was not wearing a seatbelt and was driving an older, taller vehicle, when he struck (tripped on) the median curbing. Our car accident lawyers in Cape Coral and Fort Myers know these cases typically result in very serious or fatal injuries. In cases where passengers are critically injured in a single-vehicle accident, victims may make a claim against the at-fault driver's auto insurance policy.
If you or a loved one is injured, call Associates and Bruce L. Scheiner, Attorneys for the Injured, at 1-800-646-1210.