A 36-year-old North Port man was killed this week in a rollover crash in North Fort Myers.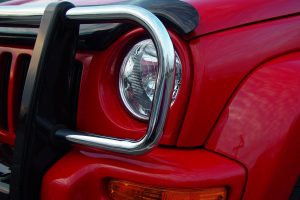 The Florida Highway Patrol reports the incident happened about 10:15 p.m. Saturday on U.S.-41 near the intersection of Avenue A. The victim was traveling southbound with a female passenger and three children in a 2000 Jeep Wrangler when he veered into the median, causing the vehicle to overturn and flip several times, according to NBC News. 
The driver was ejected from the vehicle and was killed. FHP reports he was not wearing a seat belt. The female passenger and a 5-year-old child were both critically injured. The other two children were treated for injuries described as minor. Both were wearing seat belts.