Property owners are responsible for curing or warning of dangerous conditions of which they know or should know and that may not be easily discoverable by guests.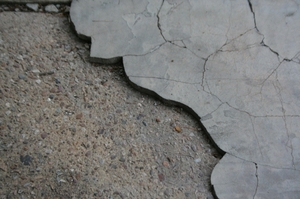 That's the general basis for premises liability claims in Florida. In some cases, though, property owners can be held responsible for third-party acts when those acts were precipitated by some dangerous condition on site. Some examples include negligent security and attractive nuisance. The latter primarily involves children on the property, and the principle holds that children are going to be drawn to certain dangers on site. Because children lack the ability to fully process the consequences of their actions, property owners have a duty to protect children in cases of foreseeable danger.
F.S. 823.08 details some obvious attractive nuisances, which can include:
-Iceboxes;
-Refrigerators;
-Deep-freeze lockers;
-Clothes washers;
-Clothes dyers;
-Similar airtight units from which the doors have not been removed.

Our Fort Myers injury lawyers know particularly here in Florida, swimming pools are another common attractive nuisance.
In a recent Connecticut case, Ruiz v. Victory Props., LLC, the Connecticut Supreme Court ruled parents of a child injured when another dragged a piece of concrete up to the roof and dropped it on her head have reasonable grounds to continue pursuit of their premises liability claim.
According to court records, plaintiffs were tenants of defendant landlord and alleged their 7-year-old daughter sustained serious head injuries on the property due to landlord's negligence. Another child, age 10, living in the complex was playing with the 7-year-old in the backyard. In that backyard was a large slab of concrete. The other child carried that concrete up to the third floor of his family's apartment. He then dropped the concrete onto his 7-year-old neighbor's head from the balcony of his apartment.
Initially, a trial court granted summary judgment favoring defendant on grounds no reasonable jury could find the child's injuries were a foreseeable consequence of landlord's failure to clean the back yard and poorly-maintained playground of potentially hazardous debris.
Plaintiff appealed, and the appellate court, in a divided opinion, reversed. Defendant then appealed that ruling to the state supreme court, which affirmed.
The court noted the backyard of the complex contained a number of potential hazards, including discarded appliances and home furnishings, an abandoned car in a complete state of disrepair and a dilapidated playground. Chunks of concrete and discarded construction material were also scattered about the backyard.
Parents were reportedly concerned about these conditions and had reported them to the landlord, who failed to remedy the problems despite complaints. Landlord also would have observed the conditions physically when he arrived on site each month to collect rent. Yet no effort was made to clear the site.
State supreme court justices ruled defendant's failure to remove potentially dangerous debris from the backyard was within the general scope of risk created by defendant and likely resulting in child's injuries.
The case was remanded to the lower court for trial.
Call Associates and Bruce L. Scheiner, Attorneys for the Injured, at 1-800-646-1210.
Additional Resources:
Ruiz v. Victory Props., LLC, Jan. 20, 2015, Connecticut Supreme Court
More Blog Entries:
Holiday In-Store Injuries a South Florida Risk, Dec. 15, 2014, Fort Myers Premises Liability Lawyer Blog