We're kicking off the summer season with the Memorial Day weekend, and with that we unfortunately welcome an increased risk for swimming pool accidents. And here in the state of Florida, that's a big deal.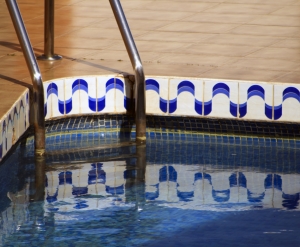 Across the nation, there are about 10 people who are killed in unintentional drowning accidents every day, according to the Centers for Disease Control and Prevention (CDC). Of these, two are children under the age of 15. As a matter of fact, drowning ranks as the fifth leading cause of death in the U.S.
Our Cape Coral swimming pool accident lawyers understand that it's our young ones that need the most attention when playing in or near the swimming pool. In just a few seconds, a fun day at the pool can turn into a deadly day we wish we could erase. That's why it's important that parents and guardians keep an eye on children when swimming at all times.
Luckily, our friends with the Florida Swimming Pool Association (FSPA) are here with the rules of S-A-F-E-T-Y:
S is for SUPERVISION
There's no substitute for ADULT supervision. Always be near and always be watching. Just simply occupying the area isn't good enough. Don't allow anything to distract you while you're supervising.
A is for ALERT
Make sure you keep toys and rafts away from the pool when it's not being used. You don't want to lure your kids near an unsupervised pool. It's also important that you keep cleansers, chemicals and accessories safely secure in an area away from the pool.
Have sunscreen and always use it. Use the strongest one available just to be safe. When the sun goes away and the clouds come out, make sure you exit the pool at the first sign of a thunderstorm.

F is to be Substance-FREE
Never consume alcohol or drugs while using a pool or spa. Even if you're standing outside of the pool and merely supervising, these items are not for you.
E is for EMERGENCY
Get certified in cardiopulmonary resuscitation (CPR). This will help to keep your victims alive until emergency responders can arrive should an accident happen. You also want to always make sure that there is a phone nearby should you need to make this emergency phone call. Every second counts.
Check to see if your pool has the proper emergency and safety equipment. There should be ropes placed between the shallow and deep end to alert swimmers. You should also have a shepherd's hook, in case you've got to pull a troubled swimmer to safety.
T is for TEACHING
Consider enrolling everyone in your family in a safety swimming course. You can never know how to swim too well. If there's diving at your pool, make sure that your swimmers know how to safely dive, and never dive into shallow waters or an above-ground pool.
Y is for YOU
By thinking about SAFETY all the time, YOU are being a RESPONSIBLE pool owner and user!

Associates and Bruce L. Scheiner, Attorneys for the Injured, is a law firm that is dedicated to fighting for the rights of accident victims. Call for a free and confidential consultation to discuss your rights. Call 1-800-283-2900.
More Blog Entries:
South Florida Drowning Accidents a Summer Risk , Florida Injury Lawyer Blog, April 12, 2013
Swimming Pool Accidents in Fort Myers and Elsewhere Likely through Summer, Florida Injury Lawyer Blog, July 22, 2012