The government has announced a recall of nearly 400,000 defective child safety seats for a faulty harness, the National Highway Traffic Safety Administration reported.
Our child injury lawyers in Cape Coral and Fort Myers urge parents to check their safety seats for recall and to periodically conduct a thorough examination for wear and tear, possible defects, or other issues that could impact your child's safety.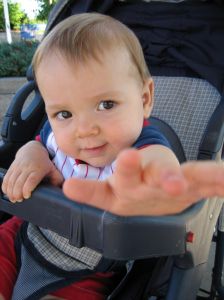 The Dorel Juvenile Group (DJG) is recalling 794,247 seats because the lock and release button on the harness does not always return to the lock position. The defect can result in a loose harness and increased risk of serious or fatal injury during a Fort Myers car crash. The seats were made from May 2008 to April 2009 and feature the "Center Front Adjuster" for the harness. Infant, convertible and booster child-restraint systems are included in the recall, both those sold as stand-alone seats and those sold as part of a (stroller) travel system.
The company is providing a fix kit consisting of a small tube of lubricant. However, many parents may decide to discontinue using the seats.
We encourage you to use extra caution when purchasing toys, clothing items and other products marketed to children. While we as parents would hope that manufacturers would use the utmost care when designing and marketing products for children, that is too often not the case. The Consumer Products Safety Commission recalls more than 100 children's products each year for a variety of hazards. Products include cribs (more than a dozen recalls in 2010), safety seats and high chairs, as well as clothing and toys.
Just this month, the government announced a recall of 1.7 million video baby monitors because of a strangulation risk posed to infants.
More information on the Florida child safety seat recall is available here, including model numbers and manufacture dates.
Other children's products recalled this month include night lights, hooded jackets, snow bikes, playsets, and a drop-side crib.

Associates and Bruce L. Scheiner, Attorneys for the Injured, is a law firm dedicated to representing accident victims in personal injury and wrongful death claims throughout South Florida, including Fort Myers, Cape Coral, Naples, Port Charlotte and Sebring. Call for a free and confidential consultation to discuss your rights. 1-800-283-2900.