A WINK News investigation recently found that about 1 in 5 defendants who use the state's administrative-hearing process to challenge the suspension of their driver's license, are successful in retaining the right to drive despite being arrested for drunk driving in Southwest Florida.
For decades our personal injury lawyers in Fort Myers and Cape Coral have dedicated ourselves to fighting for the rights of motorists who have been injured or killed by the senseless and selfish acts of a motorist who has climbed behind the wheel after having too much to drink. The Florida Department of Highway Safety and Motor Vehicles reports more than 1,000 motorists were killed by drunk drivers in 2009, accounting for nearly 40 percent of the state's traffic fatalities.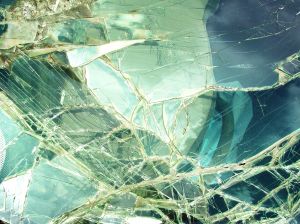 Still, that same agency permitted 5,200 defendants to retain the right to drive of the roughly 24,000 that requested an administrative hearing following a drunk-driving arrest last year. The hearings are requested by only about half of the 48,000 motorists who are arrested for drunk driving in Florida each year. A motorist has 10 days to request the hearing or face the automatic suspension of their rights to drive.
Of the 5,200 who were allowed to retain driving rights, 331 were from Southwest Florida. Of those stopped by the Lee County Sheriff's Office of the Cape Coral Police Department and later allowed to retain driving rights, nearly all tested above the legal BAC limit of .08. One driver had tested four times over the legal limit.
In 91 cases, a driver was permitted to keep their driving rights because a Cape Coral police officer failed to show up at the hearing. The department's special operations commander said many of those cases involved scheduling conflicts and communication issues that have since been addressed. In 2010, only 23 cases were overturned because a Cape officer did not attend the hearing.

Associates and Bruce L. Scheiner, Attorneys for the Injured, is a law firm dedicated to representing accident victims in personal injury and wrongful death claims throughout South Florida, including Fort Myers, Cape Coral, Naples, Port Charlotte and Sebring. Call for a free and confidential consultation to discuss your rights. 1-800-283-2900.