The holidays increase injury risks in a number of ways, from motor vehicle accidents to defective products we unwittingly bring into our homes.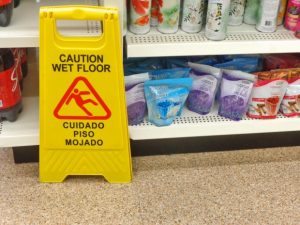 But, while most consider shopping a fun departure from our daily life, too many overlook the risks, particularly at the holidays.
Our injury lawyers in Cape Coral and Fort Myers know this season could be riskier than most, both because shoppers are expected to return to stores in droves after the last two holidays shopping seasons were stunted by spiking COVID cases, and because business are still trying to recover from Hurricane Ian.
All of us at Associates and Bruce L. Scheiner, Attorneys for the Injured, have been heartened by the many stories of our community coming together to overcome the devastating aftermath of this generational storm. We have lived and worked right here in Southwest Florida for more than half a century. And we know the area will rebuild. We also know many local business have struggled – some forced to close and others barely surviving – through two years of pandemic challenges. They need your support. And we know most business owners do everything they can to keep customers safe.
Still, there are many risks inherent in the busy holiday shopping season, and more risks than usual this year. Our premises liability lawyers in Fort Myers and Cape Coral know that understanding the risks can reduce everyone's chance of injury.
Premises Liability: Under Florida law, business owners who invite customers onto their property to do business owe these visitors the highest duty of care. That means they must identify and repair any dangerous conditions. Or they must warn guests of the presence of such unsafe conditions (slippery floor signs are common for this reason). They may also be held liable for injuries that result from dangerous conditions that existed for a long enough period of time that they should have been discovered by a reasonably diligent owner.
Worker safety: Seasonal employees are also at increased injury risk. Everyone is short staffed. But these workers are new to the job and facing the busiest time of the year. Temporary or seasonal employees are much more likely to be injured. These claims can be complicated by employers who attempt to avoid providing workers compensation coverage to such workers.
Crowds: The holidays are always the busiest time of the year for retailers. But Black Friday sales events, and other promotions that attempt to draw large numbers of customers, increase those risks. Business owners can be held liable when injuries result.
Falling merchandise: This is a very serious risk that is often overlooked. It's why you see big box retailers block off aisles when using ladders or machinery to retrieved stock from high shelves. But the holidays increase these risks as stores bulging with merchandise fail to provide adequate staffing to help customers or create displays that can result in falling merchandise.
Slip and fall: By far the most common commercial premises liability claim, these injuries typically result from wet floors, unsafe rugs, or trip hazards. Retailers know the risks and are obligated to pay particular attention to eliminating them during the busy holiday shopping season.
We wish all of you a safe start to the holidays. By recognizing the risks, you can reduce your chances of injury and/or the likelihood that you will be found liable for an injury that occurs to a guest on your property
If you or a loved one is injured, call Associates and Bruce L. Scheiner, Attorneys for the Injured, at 1-800-646-1210.