Florida is second only to Hawaii when it comes to scuba diving.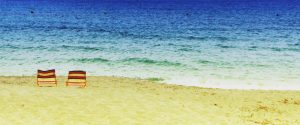 The death of a well-known 36-year-old tech CEO in a diving accident along Hollywood Beach this month highlights the risk as Florida's winter diving season gets underway.  Earlier this year the former owners of a scuba dive charter in Key Largo pleaded guilty in a case that went on for 10 years after their boat was found to be in such poor condition that it sank, claiming the life of a diver. DAN, Divers Alert Network America, reports the number of diving deaths has been on the rise, with 169 recreational scuba deaths reported in 2016, the last year for which statistics are available.
From freshwater caves in North Florida, where visibility is 100 feet or more, to wreck diving in the Florida Keys, to drift dives along the East Coast, Florida draws divers from all over the world to enjoy our warm clear waters, coral reefs, and abundant sea life, including Goliath Grouper, Stingrays, Sharks and Sailfish.  The state's 2.6 million active divers account for nearly half the world's 6 million divers.
Our scuba diving injury attorneys urge recreational divers, and those thinking about learning to dive, to invest in quality training and equipment, and to dive with advanced supervision.
Several national organizations certify divers, including PADI, beginning with Open Water certification, which is a basic certification permitting divers to descend to a depth of 60 feet. Advanced Open Water divers are permitted to descend to 100 feet. The added depth requires technical skills, including the ability to track bottom time and make safety stops on the way up to off-gas nitrogen and avoid the bends, a decompression sickness caused by dissolved gases creating bubbles inside body tissues.
Other more advanced courses include Rescue Diver and Master Scuba Diver, which is the highest certification level for recreational divers. Professional certifications include dive master, assistant instructor, open water scuba instructor and master scuba diver trainer. However, this training is conducted at hundreds of independent dive shops located along the Florida Coast, with varying levels of professionalism. Another serious risk is the fact that many divers go months or even years without diving, leading to an erosion of skills and abilities, regardless of what level of certification they have obtained.
In other cases, poor physical conditioning can result in heart attacks and drowning. Problems also arise when dive operators with set-schedules and pre-booked dive days attempt to take divers out in bad weather, high seas or strong current. Another risk is divers who are attempting to perform wreck penetration or cave diving for which they have not been trained. The area around Orlando offers some of the best natural springs and cave dives in the world but the risk of not being able to ascend directly to the surface in case of emergency make these types of dives exponentially more dangerous. NBC News reports two men died in Budford Springs Cave over the summer. One was found floating on the surface by passing teenagers. The other was found at a depth of 137 feet.
Experienced scuba diving injury lawyers know these are complex cases that require significant experience and resources to properly investigate. Seeking the advice of an experienced law firm as soon as possible after an accident is the best thing you can do to protect your rights.
If you or a loved one is injured, call Associates and Bruce L. Scheiner, Attorneys for the Injured, at 1-800-646-1210.