The goal of any civil injury litigation attorney is to either resolve the matter favorably for a client in a pre-trial settlement or to secure a winning verdict at trial. Unfortunately, law, as in life, is not always so clean-cut, and some cases prove more challenging than others. At Associates and Bruce L. Scheiner, Attorneys for the Injured, we believe in our cases and our clients and we will fight tirelessly to obtain fair compensation for their injuries.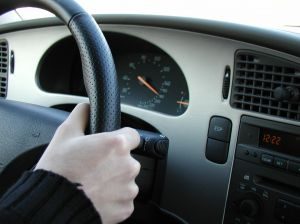 However, we also recognize that in some situations, appealing part or all of a verdict may be in a client's best interest. For this reason, it is imperative to make your injury lawsuit appealable. The legal war isn't necessarily over when you receive an unfavorable trial court judgment. In some cases, you can appeal that finding. Doing so could result in a reversal, an order for a new trial or an order for increased damages. In order to get to that point, your case needs to be appealable.
What does this mean? In general, it includes:
Keeping the record clean by immediately correcting any misstatement by the court or the opposing counsel;
Taking remedial measures to clean up prejudicial evidence and preserve the evidence if it remains (i.e., filing a motion for mistrial if prejudicial evidence gets before a jury);
Preserve objections to the court's imperfect jury instructions;
Preserve appellate arguments post-trial with careful post-trial motions (i.e., motions for judgment notwithstanding verdict, motions to modify/ correct/ reform judgment, motions for a new trial, etc.)
These are all technical issues about which the injury lawsuit client should not have to be overly concerned with in the process. However, it's important to underscore that your injury lawyer needs to have an expansive and intricate knowledge of these procedural issues to give you the best possible chance at success.
An example of what can happen when issues aren't properly preserved for appeal was seen recently in the Alaska Supreme Court case of Small v. Sayre.
According to court records, plaintiffs – husband and wife – were in a vehicle with their minor daughter stopped in traffic when they were rear-ended by defendant. They were all three treated at a hospital emergency room and released with painkillers and orders to follow up with their primary care doctors. Over the next several months and years, plaintiffs continued to require various medical treatment, which included sessions with chiropractors, physical therapists and specialists, including orthopedic surgeons. At one point, a surgeon recommended the wife undergo surgery for herniated discs due to the accident, but she ultimately declined, first because she was pregnant and later because of the cost.
Plaintiffs sued the rear-ending driver for damages. Defendant conceded liability, but disputed the causation of plaintiffs' injuries and their claimed amount for damages. Jurors ultimately awarded plaintiffs just $10,000 total. They had been seeking damages in excess of $100,000.
Plaintiffs appealed that verdict, arguing the jury failed to award the wife damages for future medical expenses to cover the future surgery she would need and the jury failed to award husband for past medical expenses. Both of these decisions, plaintiff argued, were contrary to the weight of the evidence.
They may well have been right. Unfortunately, those issues were not properly preserved for appeal, the Alaska Supreme Court ruled. In effect, these arguments had been waived by the fact neither plaintiff raised a claim of inconsistency before the jury was dismissed and did not ask the trial court for a judgement notwithstanding verdict or a new trial. Instead, they raised these issues for the first time on appeal.
In general, questions of any nature that aren't raised and properly preserved for review in the trial court aren't noticed on appeal, unless there is some plain error. The court did not find evidence of that here, and thus the trial court's ruling was affirmed.
Call Associates and Bruce L. Scheiner, Attorneys for the Injured, at 1-800-646-1210.
Additional Resources:
Small v. Sayre, Nov. 25, 2016, Alaska Supreme Court
More Blog Entries:
Elderly Couple Die in Fort Myers Crash on Way to Church, Nov. 28, 2016, Fort Myers Car Accident Lawyer Blog