It's become common knowledge that police investigators and prosecutors will sift through the social media posts and pictures of people suspected of crimes, searching for evidence that might bolster their case.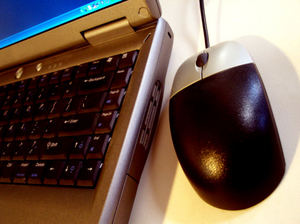 What is somewhat less well-known is the fact that personal injury victims are also likely to become the subject of such scrutiny. In fact, it is an increasingly common practice for defendants early on in a case to request access to all of plaintiff's social media postings within the previous year or more – even if those pages have strict privacy settings. And judges are granting those requests with increasing regularity.
The value of these postings for defendants goes beyond simply trying to find photos of a plaintiff being more physically active than they claim they can be (though there is that). Rather, they are looking for evidence of happiness and quality of life. In many personal injury cases, clients will seek damages not just for medical bills or lost wages, but for things like pain and suffering, loss of life enjoyment and loss of consortium. These elements require an examination of the quality of life and personal relationships one had before the accident or illness that is the subject of litigation, as compared to the quality of life after.

As a recent in-depth analysis by Slate.com reporter Amanda Hess astutely noted, one's actual emotional state and the one reflected on social media may well be two different things.
Our Fort Myers injury lawyers know it is perfectly natural for people to put on a brave face and project a positive outlook in public, even if the truth of their emotional state is far less rosy. This practice far predates Facebook and Twitter, but the fact that these statements are made in writing, with dates and easily verifiable as to authenticity means judges and jurors are more likely to hold them in high regard as truthful personal expressions, even when the reality is more complicated.
Take for example the recent case of Melissa G. v. North Babylon Union School District et. al., before the Suffolk County Supreme Court in New York. Plaintiff was 15-years-old when her teacher began sexually molesting her. He was later convicted criminally for his crimes, and she subsequently sued him, the school district and administrators, alleging negligence in failing to protect her. In her filing, she alleged she suffered not just repeated sexual injury and assault, but nightmares, emotional distress, loss of life enjoyment and alienation of affection. Attorneys for defendants started to glean information from plaintiff's Facebook page. They were able to see photos of plaintiff spending time with her boyfriend, working at a local animal hospital, hanging out with friends and rock climbing. Using this information, they requested greater access to the page, asserting to the judge that such postings went to the heart of her "loss of life enjoyment" claim. And the judge granted that request. The goal for the district is to show the victim wasn't as emotionally harmed by her teacher's sexual assault as she claimed in her lawsuit.
In another case, Romano v. Steelcase Inc., also before the Suffolk County Supreme Court in New York, plaintiff was injured at work when her chair collapsed while she was sitting at her desk. She later sued the manufacturer of the chair, alleging a defect that resulted in serious injuries to her back, which rendered her largely unable to leave her home. But defense lawyers requested access to her social media profile after finding a photograph of her smiling outside her home. Additionally, they focused on the fact that many of her postings contained smiley-face emoticons. These smiles, they insisted, were evidence that she was not truly suffering as badly as she claimed.
In another case, a woman suing her former employer for gender discrimination came under intense scrutiny for the number of "Happy Birthday" wishes her Facebook friends made on her wall. The assertion by the defense was clearly she could not be as isolated and anguished as she claimed if so many "friends" took the time to wish her a good birthday.
Of course the reality is much more complicated. How many times have you wished an old high school friend or co-worker "Happy Birthday!" even though you may not have seen or spoken to them in years?
These kind of assertions can be overcome in court, but it does require a legal team with experience to put them into perspective for the judge and jurors. Ideally, much of the information would be protected from analysis in the first place, and that's another way a good attorney can help.
The fact that you put an emoticon at the end of a post two years ago should have no bearing on whether negligent persons or companies should be held accountable for their actions.
Call Associates and Bruce L. Scheiner, Attorneys for the Injured, at 1-800-646-1210.
Additional Resources:
Evidence of Life on Facebook, April 29, 2015, By Amanda Hess, Slate.com
More Blog Entries:
South Florida Tourist Injury Critical, Driver Arrested for Hit-and-Run, April 26, 2015, Fort Myers Injury Lawyer Blog