The 18th Annual Bikers for Babies Ride was a success this past weekend, as thousands were raised for charity on the ride from North Collier Regional Park in Naples to the Seminole Casino Immokalee Hotel.
Attorney P.J. Scheiner was among the riders to participate in the Nov. 4 ride. The event was one of several to benefit the March of Dimes the attorneys and staff at Associates and Bruce L. Scheiner, Attorneys for the Injured, are participating in to kick of the holiday season. WINK News was one of the local media outlets to cover Sunday's popular ride. To date, the event has raised more than $2.2 million to support March of Dimes.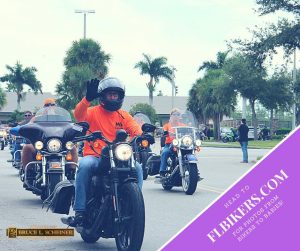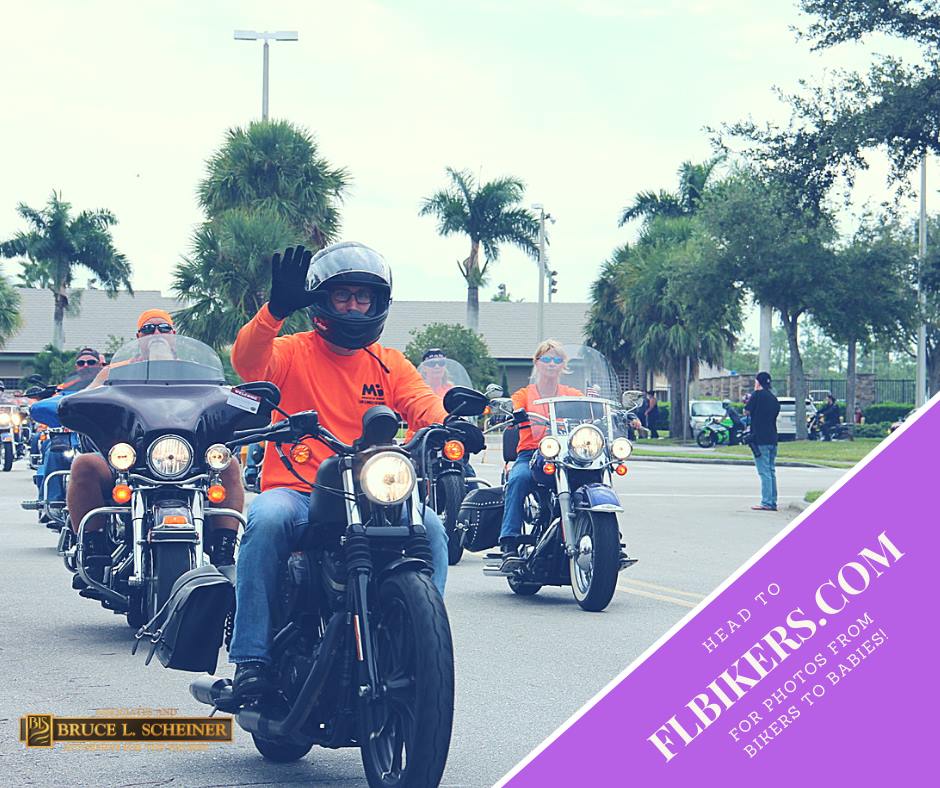 Naples Daily News also published a photo gallery of the thousands of motorcycle riders who participated in this year's event.
We've written recently on our Florida Injury Lawyer Blog about the risk motorcycle riders face in Southwest Florida as the winter riding season gets underway. As the temperatures ease and rains abate, motorists should expect to see an increasing number of riders on the road. This coincides with the return of winter residents and seasonal traffic, which only serves to further exacerbate the risks.
Associates and Bruce L. Scheiner, Attorneys for the Injured, is also participating in a number of other upcoming motorcycle events. Fort Myers Bike Night will be held November 10 in downtown Fort Myers. You can read more about recent events, view the photo galleries, and see about upcoming events on our FLBikers.com website.
Our motorcycle injury lawyers will also be at upcoming Cape Coral Bike Nights. Associates and Bruce L. Scheiner, Attorneys for the Injured, has been a primary sponsor of the event for more than a decade as part of our safety and awareness outreach program. Southwest Florida's largest family-friendly motorcycle event, this year's remaining Cape Coral Bike Nights will be held on December 8, Feb. 9 and April 13. The event has also drawn an increasing number of headline musical acts. 1980s heavy metal rockers Quiet Riot sold out the first Cape Coral Bike Night event Oct. 13 and other headline acts are being named for remaining events.
The fact remains that Florida is the most dangerous state in the nation for riders. More than 10 percent of the nation's riding deaths occur on Florida roads each year. Most motorcycle accidents involving another vehicle are the fault of the vehicle's driver. Slow down. Watch for riders. Allow them to pass. Give them the right of way, even if you think you are entitled. It's always worth taking a few extra seconds to avoid a tragedy.
If you or a loved one is injured, call Associates and Bruce L. Scheiner, Attorneys for the Injured, at 1-800-646-1210.